Here are some news items we are following for today, Wednesday, September 20, 2023:
IDOT to work on Illinois 4 near Mascoutah
MASCOUTAH — The Illinois Department of Transportation announced today that emergency repairs by the Norfolk Southern Railway Company to a crossing on Illinois 4 between Interstate 64 and Illinois 161 in Mascoutah will require a full closure starting, weather permitting, Thursday, Sept. 21, at 6 a.m.
A posted detour will be in place to safely guide motorists around the closure. The work is expected to be complete by 9 p.m. Friday, Sept. 22.
Motorists can expect delays and should allow extra time for trips through this area. Drivers are urged to pay close attention to detour signs in work zones, obey the posted speed limits, refrain from using mobile devices, and be alert for workers and equipment.
For IDOT District 8 updates, follow us on Twitter at @IDOTDistrict8 or view area construction details on IDOT's traveler information map on GettingAroundIllinois.com.
Ashland to oil and chip streets Wednesday
ASHLAND — Ashland is asking people to make alternate parking arrangements as the village completes several road oil and chip projects.
Work is scheduled to begin Wednesday.
The village has outlined the affected areas for not only surface treatments, but also the sealing and coating of roads with oil and rock.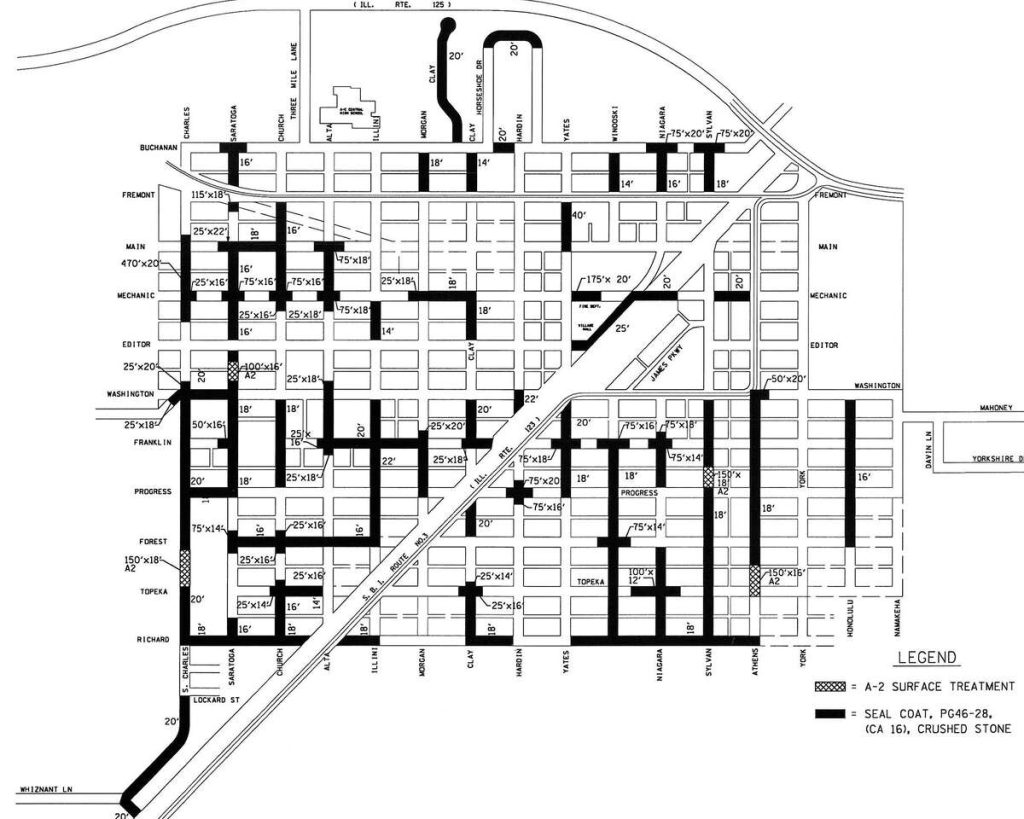 Jacksonville Memorial Care welcomes new doctor
JACKSONVILLE — Dr. Edwin Mathews has started his practice at Memorial Care in Jacksonville as an internal medicine physician.
Mathews recently completed his residency in internal medicine at NEA Baptist Memorial Hospital in Jonesboro, Arkansas. He earned a bachelor's degree in health science from the University of Hartford and a doctor of osteopathic medicine degree from New York College of Osteopathic Medicine.
"I'm excited to join the great team at Memorial Care and get to know the Jacksonville area," Mathews said.
Mathews will be part of the Memorial Care clinic at 15 Founders Lane. The clinic offers primary care, virtual care, laboratory, and imaging services.
UIS opens E-Sports arena
SPRINGFIELD — An e-sports arena on the campus of the University of Illinois Springfield is now open.
UIS Esports Arena opened on campus on Wednesday, September 6 inside Founders Residence Hall. The facility features several gaming consoles including the Nintendo Switch, PlayStation 5, and an Xbox One Series X.
Games such as Fortnite, Call of Duty: Warzone II, League of Legends, Among Us, Overwatch 2, and Apex Legends are available.
Virtual competitions against other colleges across the United States are planned with the current e-sports team, coached by William Rios.
A main feature of the facility is the 13 specialized computers with state-of-the-art components to handle player controls at ideal processing speeds and optimum memory. The computers were purchased with the combined financial support of nine university departments. An undisclosed contribution from the M.G. Nelson Family Foundation would also assist in the purchase.
There are currently no upcoming events in the National Esports Collegiate Conference (NECC), though that hopefully will change soon.
Rios will be planning on hosting tournaments through the 2023-24 academic year leading up to official team tryouts later on in the year.
UIS students are invited to make use of the Esports Arena for two hours daily and are welcome to watch competitors during matches when they occur. A NetID card is required to make use of the arena and personal login credentials to online platforms such as Riot and Steam are welcome, though it is not required.
More Posts for Show:
The Morning Newsfeed