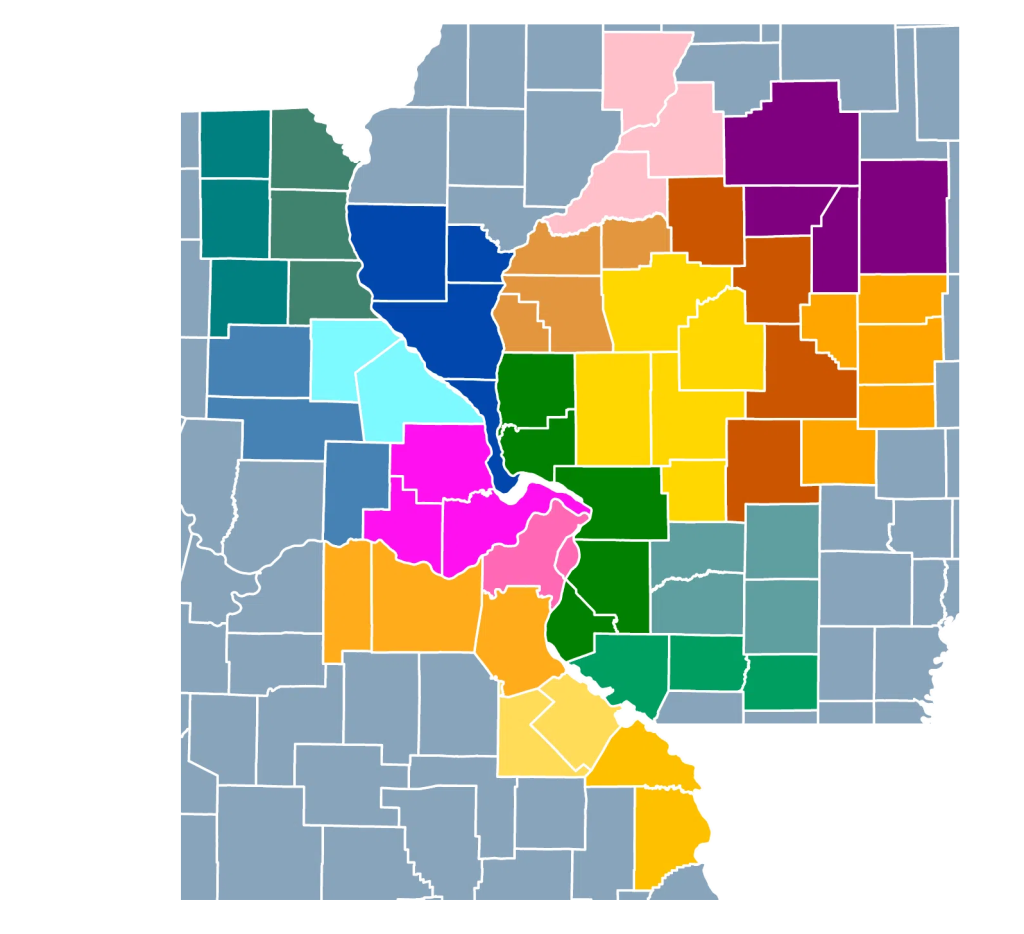 Since 2016, Heartland Newsfeed has been serving Central Illinois with its local news coverage. With the closure of many newspapers in recent years, we included portions of Southern Illinois in 2022 and 2023. In 2022, we included the greater majority of Eastern Missouri into the family, especially those in the Mississippi River valley.
Part of the Heartland Media Group of Central Illinois, it is the flagship for all other operations, whether print, radio, or podcast. Representative of these other operations of Illinois Heartland Press, Heartland Newsfeed Radio Network (and its respective podcast), and Heartland Newsfeed Podcast Network (including any podcasts produced in any capacity by HMGCIL).
We offer a variety of services that we strive to meet your needs, whether it's on our website, our digital radio broadcasts, or on our podcasts.
PRICES AS OF NOVEMBER 2023

We have a varying suite of advertising options to peruse for the Heartland Newsfeed website. Whether you wish to run banner ads on the site or classified, we can work to fulfill your budget through a variety of options and resources.
Available in standalone placement or in rotation placement
300x250 Rotation Placement
300x250 Standalone Placement
Only available in rotation placement - several placements available
728x90 Rotation Placement
Only available in rotation placement - several placements available
300x600 Rotation Placement
Only available in rotation placement - Limited placements available
550×250 – starts at $60/month
468×60 – starts at $45/month
Only available in rotation placement - Special placements not regularly sold
150×150 – starts at $15/month
150×300 – starts at $35/month
970×90 – contact the Advertising Department
970×250 – contact the Advertising Department
Longer terms are available – contact the Advertising Department for more details.
Prepaid and billing options are available
Brands seeking different forms of exposure utilizing paid guest posts are able to do so on Heartland Newsfeed.
The cost for sponsored posts and/or advertorials will depend on the content length. The price range is between $45 for 450 words to $300 for up to 3,000 words.
All posts are permanent until such a time that a removal is requested. All posts include two links, and per guidelines from the Federal Trade Commission, content must be marked as sponsored if the content focuses on one or several brands.
Link insertions to existing content are available at the cost of $5 per link, unless specified otherwise.
Heartland Newsfeed has a classified section that has a wide reach in the Bi-State region.
With a rate of $4.50 for 25 words, plus 15 cents per additional word, Heartland Newsfeed Classifieds rivals prices set by regional publications.
Heartland Newsfeed welcomes the publication of legal notices from entities from throughout the Bi-State region.
All public notices will be published at the cost of $55, regardless of the length or type of notice. 
After a two-year hiatus from publishing obituaries, Heartland Newsfeed has resumed the publication of these notices in October 2023.
Our goal is to be affordable for everyone, hence the cost being either $35 or $50.
The $35 package accounts for the obituary notice and publication on Facebook. It does not include a photo.
The $50 package accounts for the notice, the inclusion of a photo, and publication on Facebook.
This price can change if the Facebook publication option is refused.
Ala carte pricing:
$35 – Obituary/Facebook publication
$50 – Obituary w/ photo/Facebook publication
$25 – Obituary w/o Facebook publication
$40 – Obituary w/ photo w/o Facebook publication
$15 – additional photo
Notices must include the funeral home (if it's being billed to them), billing address or email address, name of deceased, requested publication date, obituary, and (if applicable) a photo.
Heartland Newsfeed Radio Network provides radio advertising options. We have an immediate reach of 175,000 in the immediate Bi-State region, just over 1 million in the Midwest, a national audience of 14 million, and an international audience of 35 million across 35 nations.
Ad placements for morning, midday, evening, and weekend dayparts are available at weekly rates. We can establish a plan that best fits your budget. We run advertising lengths from 15 seconds to 1:30.
ZONED NORTH TO SOUTH
Zone 1: Bond, Christian, Macoupin, Montgomery, Sangamon
Zone 2
East: Coles, Cumberland, Douglas, Effingham, Moultrie
West: Fayette, Logan, Macon, Shelby
Zone 3
East: Champaign, DeWitt, McLean, Piatt
Capital: Cass, Menard, Morgan, Scott
West: Mason, Peoria, Tazewell
Zone 4: Adams, Brown, Calhoun, Pike
Zone 5
Metro: Greene, Jersey, Madison, Monroe, St. Clair
East: Clinton, Jefferson, Marion, Washington
South: Franklin, Perry, Randolph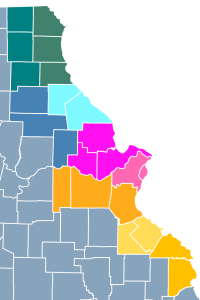 ZONED SOUTH TO NORTH
Zone 6
East: Cape Girardeau, Perry
West: St. Francois, Ste. Genevieve

Zone 7: Franklin, Gasconade, Jefferson

Zone 8
Inner Metro: St. Louis City, St. Louis County
Outer Metro: Lincoln, St. Charles, Warren

Zone 9
East: Pike, Ralls
West: Audrain, Monroe, Montgomery

Zone 10
East: Clark, Lewis, Marion
West: Knox, Scotland, Shelby

Place your advertising order here.
Anyone wishing to run ads for shorter or longer periods of time other than what's shown above can contact us via email at admin@heartlandnewsfeed.com or by using the contact form below: