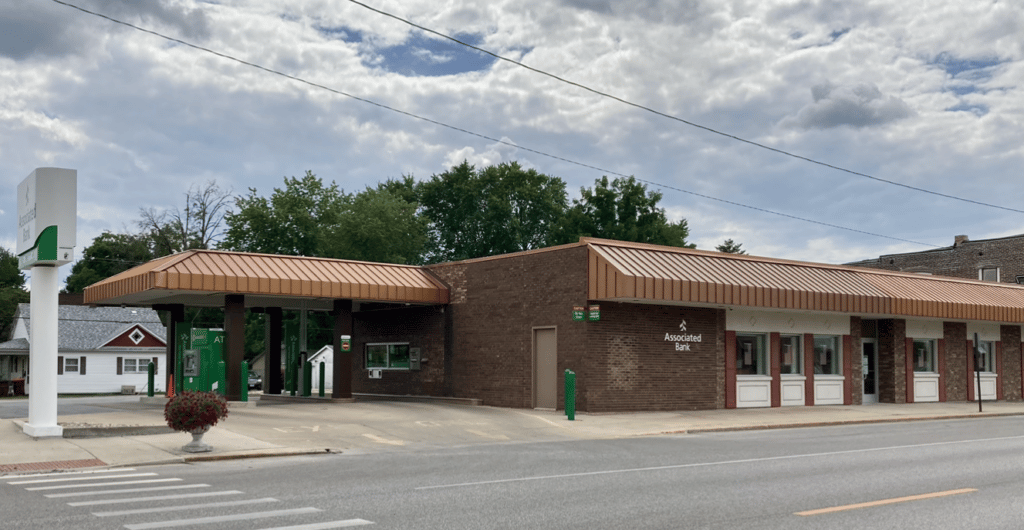 BENLD — The city of Benld will soon be without a banking institution to do business with.
Associated Bank, which has done business at 218 E. Central Ave., will be closing for good as of the close of business on Friday, Nov. 18.
Associated gave notification to its customers about the closure on August 18. The letter cited banking preferences for digital services and drive-thru options.
Further details were not available in the letter sent to customers. However, the ATM will remain functional at the closing location as long as Associated owns the building.
The letter states that safe deposit box customers will receive separate communications in a forthcoming letter.
"It's definitely going to hurt the city and our residents," said Benld mayor Jim Kelly. "We have a lot of older people in the community that doesn't do well with technology who rely on the local bank."
Kelly said the Benld City Council is already hard at work trying to attract a new bank to the community. If Associated is unwilling to sell its location to another bank, Kelly says they have other options available. They include reaching out to a new bank and outreach to existing banks to set up a satellite location.
"We aren't going to stop working until we exhaust all opportunities and avenues," Kelly said.
The bank bought First Staunton Bancshares Inc. in 2020 following a July 2019 announcement in a deal worth $76.3 million. First Staunton Bancshares was the parent holding company of the First National Bank of Staunton.
The Benld location is not the only location that is shuttering. The institution is also reportedly closing locations in Mt. Olive, Belleville, and Millstadt. After the closure, the nearest Associated Bank branch will be in Staunton. That location, for now, is not closing at this time.
United Community Bank will now be the only local option for Benld and Gillespie residents with a location in Gillespie.
---
For more local news, follow Jake Leonard on Twitter @JakeLeonardJRN and Heartland Newsfeed @HLNF_Bulletin on Twitter.
Additionally, you can follow Heartland Newsfeed on Facebook and Reddit among other platforms. You can now follow our news updates on Telegram, Flote, and MeWe.
Support independent journalism. Become a patron on Patreon for as little as $1 a month. There are other donor options as well.
Get the latest news updates on our radio network via Spreaker, TuneIn, and other platforms.
---