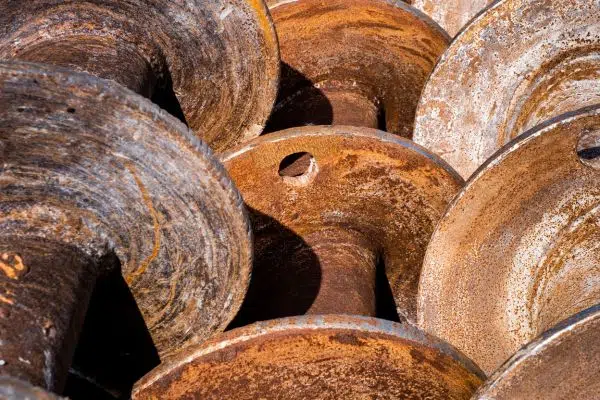 Rust and corrosion are the arch-nemeses of heavy equipment, reducing its lifespan, affecting its performance, and ultimately impacting your bottom line. Therefore, it's essential to know how to prevent rust and corrosion on heavy equipment and ensure a good return on investment.
Identify and address vulnerable sites
Know your heavy equipment inside and out, and identify areas that are more vulnerable to rust and corrosion. Pay extra attention to these sites and include regular maintenance checks to spot any early signs of damage.
Implement rust and corrosion preventative measures
There's an old saying, "Prevention is better than cure," and it couldn't be more accurate when it comes to heavy machinery. Consider investing in preventative measures, such as corrosion-resistant coatings, regular cleaning routines, proper storage, and high-quality lubricants, to properly maintain your equipment.
Perform regular cleaning and maintenance
Frequent cleaning and maintenance are the first line of defense against rust and corrosion.
For example, it's important to maintain a drilling auger regularly to keep it in top condition. Routine maintenance ensures that no stray dirt, grime, or moisture can build up and facilitate the corrosion process. Since heavy equipment often operates in harsh environments, keeping machines clean and well-maintained is crucial.
Use quality lubricants to prevent rust and corrosion
Using high-quality lubricants on your heavy equipment can significantly reduce friction and wear and tear between parts, decreasing the chances of oxidation and rust formation. Lubricants can also help to shield equipment parts against external aggressors, such as water, dust, and other contaminants, that can lead to corrosion.
Follow proper storage and equipment handling techniques
Always store your heavy equipment in dry and well-ventilated spaces when not in use. Additionally, cover the machines to protect them from dust, moisture, and direct sunlight.
Ensure that the operators have adequate training and are well-versed in handling the equipment to reduce the risk of accidental damage or inadequate care that could lead to rust and corrosion.
Invest in high-quality materials
Utilize heavy equipment made of high-quality, corrosion-resistant materials like stainless steel and weather-resistant coatings. These materials may come at a higher cost initially, but they will save you on rust-related expenses in the long run.
Protecting your investments from rust and corrosion requires consistent effort and attention. Knowing how to prevent rust and corrosion on heavy equipment is vital to maintaining peak performance, ensuring safe operations, and prolonging the lifespan of your machines. Take action today to give your heavy equipment the care and protection it deserves.