LITCHFIELD/HILLSBORO — Montgomery County CEO students made a pair of stops this week in Litchfield and Hillsboro.
The students stopped at Journal Publications in Hillsboro Monday with Mike Plunkett, publisher of The Journal-News.
Plunkett led the team on a tour of their facility, including various tasks such as production, story writing, advertising, and more.
Plunkett told the students, "Have as many prongs in your business as possible."
This allows Journal Publications and its newspapers to have diversified income without relying too much on one particular form of income.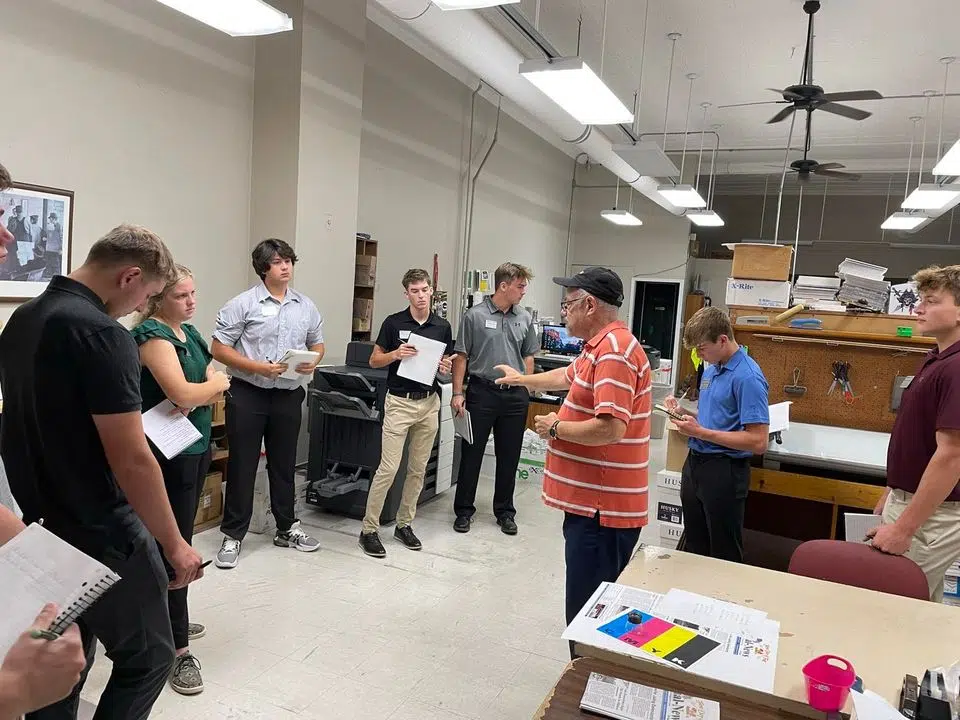 The students made a stop in Litchfield Wednesday at Kismet Coffee Company.
Brayden Helgen led the students with a tour of the business. This allowed the students to learn about the business' history.
In a hands-on exercise as baristas, they were able to gain an understanding of its operations.
Helgen provided a lot of valuable advice based on his experience in running the business.
He would further stress how important it is to be active in and work with others within the community.
CEO students were to have a business tour on Friday at Poogan's Creamery in Raymond. The group's next in-person class will be Monday at the Hillsboro CTI office.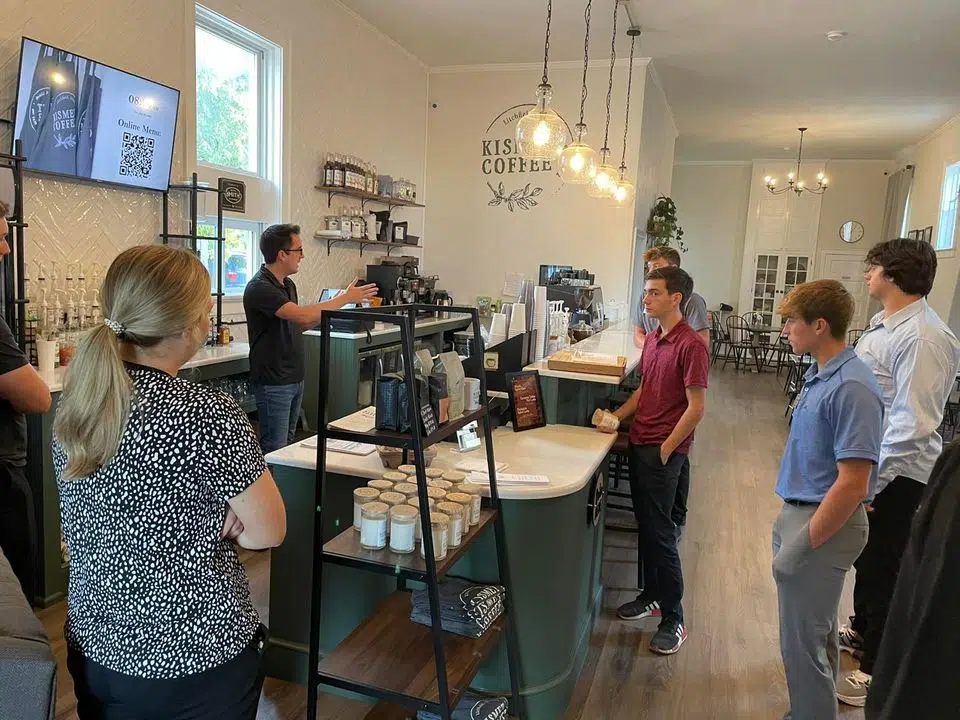 ---
For more local news, follow Heartland Newsfeed at @HLNF_Bulletin on Twitter.
Additionally, you can follow Heartland Newsfeed on Facebook and Reddit among other platforms. You can now follow our news updates on Telegram, Flote, and MeWe.
Support independent journalism. Become a patron on Patreon for as little as $1 a month. There are other donor options as well.
Get the latest news updates on our radio network via Spreaker, TuneIn, and other platforms.
---