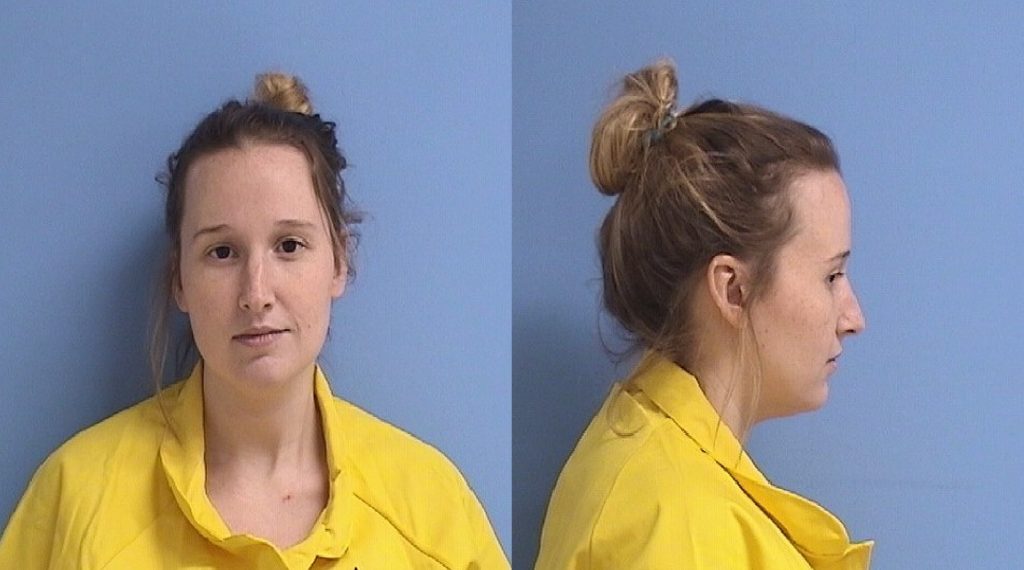 DECATUR — Although Abigail L. Martin is in the custody of the Illinois Department of Corrections, it appears trouble continues to follow.
Martin, who has been held at the women's correctional facility in Decatur, is still due in court in several counties. However, it appears another county is on this list, as we are now discovering.
Martin still faces charges in Montgomery County for advanced practicing nursing without a license and identity theft. She was due in court Tuesday, but no details are currently available online through Circuit Clerk Daniel Robbins' office.
Similarly, in Madison County, Martin was to appear Monday for similar charges, as well as theft charges amounting to at least $10,000. No details are currently available online via Circuit Clerk Thomas McRae.
In Knox County, Martin, in the public record as Abigail L. Martin-Angulo, was facing multiple forgery charges and a bad check charge from 2021. There were additional theft, deception, and forgery in 2022. However, in court records, it appears that the charges were sentenced in April.
Martin pled guilty to all charges with a judgment of two years probation, 28 days jail credit, and court costs. As of April 27, Martin had an unpaid balance of $6,472.70. It has since been forwarded to a collection agency.
Details emerge for Martin charges in DuPage County
A tip was forwarded to Heartland Newsfeed Tuesday afternoon about an ongoing case in DuPage County.
Upon evaluating the case number given to us, it appears that Martin, on record as Abigail L. Angulo, is facing four different charges. They are identity theft and unauthorized control of property. Those two charges involve damages of at least $10,000 but less than $100,000. Additionally, she faces forgery and burglary charges.
While the record cites an inactive status on the case, the case was prompted in January by an investigation by the Westmont Police Department. Martin was handed down the indictments for all four charges on March 29.
There have been numerous attempts by defense counsel to vacate the case, but to date have not been successful.
Martin stated not guilty pleas on all four charges in a September hearing. She was to appear Tuesday for a status appearance. However, a continuance was granted with no available information as to when the next hearing will be.
Once we find out more information, we will alert you of further details.
The DuPage County case is a developing story. Ben Cox contributed to this story.
---
For more Illinois news, follow Jake Leonard on Twitter @JakeLeonardJRN and Heartland Newsfeed @HLNF_Bulletin on Twitter.
Additionally, you can follow Heartland Newsfeed on Facebook and Reddit among other platforms. You can now follow our news updates on Telegram, Flote, and MeWe.
Support independent journalism. Become a patron on Patreon for as little as $1 a month. There are other donor options as well.
Get the latest news updates on our radio network via Spreaker, TuneIn, and other platforms.
---