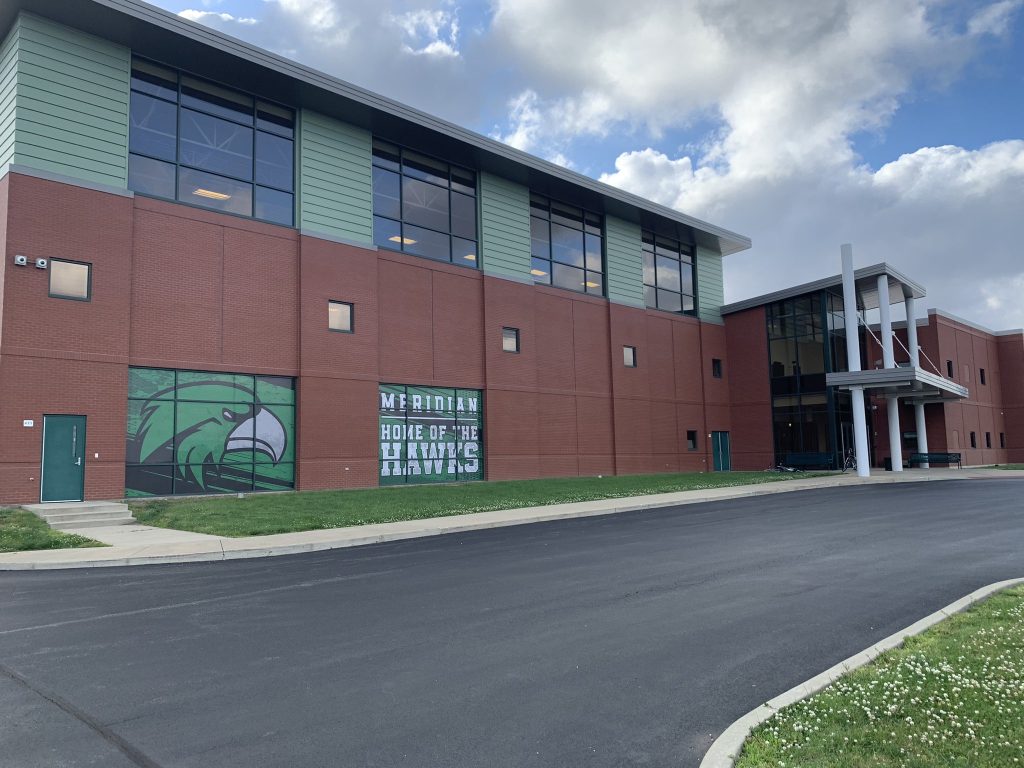 MACON — In June 2022, Meridian CUSD #15 publicly sought bids for the much-anticipated ag building and greenhouse capital project.
This project has been a high priority of the Board of Education and administration over the past several years. However, it had somewhat stalled in progress due to a variety of factors. Fundraising efforts for this project continue to be underway with the aid of the Meridian Ag Foundation (MAF). MAF is an organization dedicated solely to the fundraising efforts for this capital project.
On July 12, 2022, all four sealed bids were publicly opened by project architect Andrew Ewing.
At the date of bid opening, the Meridian Board of Education had 30 days to approve any bids.
During the July 18, 2022 regular monthly meeting, the Meridian CUSD #15 Board of Education approved the base bid for the construction of a new ag-tech instructional building for the District's ag program. The winning bidder was Christy-Foltz.
In a follow up meeting on August 8, 2022, the Board of Education also unanimously approved the alternate bid from Christy-Foltz to construct a corresponding new greenhouse for the district's sg program.
The construction of these two new structures will ensure that, for many years to come, Meridian's ag program thrives in interest and participation. Furthermore, the ag program's curriculum is comprehensive, diverse, and inclusive to all of its students of varying backgrounds.
The overall project cost will approach $1.8 million with $1,555,093 for the instructional building. It also accounts for $277,070 for the greenhouse and architectural fees. Through multiple rounds of fundraising, the Meridian Ag Foundation has been able to secure pledges of nearly $1 million. The City of Macon and the Meridian Board of Education would also provide additional project funds.
To help bridge the funding gap, additional fundraising efforts by the Meridian Ag Foundation are underway. It will continue through project completion. Any organization or individual interested in contributing should contact the Meridian Ag Foundation or Meridian Superintendent Andy Pygott.
Meridian to hold a groundbreaking ceremony
A groundbreaking ceremony for the construction of these two new structures will be at 6 p.m. on Wednesday, Sept. 7.
The public is cordially welcome to attend this ceremony and celebrate the advancement of this project.
---
For more local news, follow Heartland Newsfeed at @HLNF_Bulletin on Twitter.
Additionally, you can follow Heartland Newsfeed on Facebook and Reddit among other platforms. You can now follow our news updates on Telegram, Flote, and MeWe.
Support independent journalism. Become a patron on Patreon for as little as $1 a month. There are other donor options as well.
Get the latest news updates on our radio network via Spreaker, TuneIn, and other platforms.
---