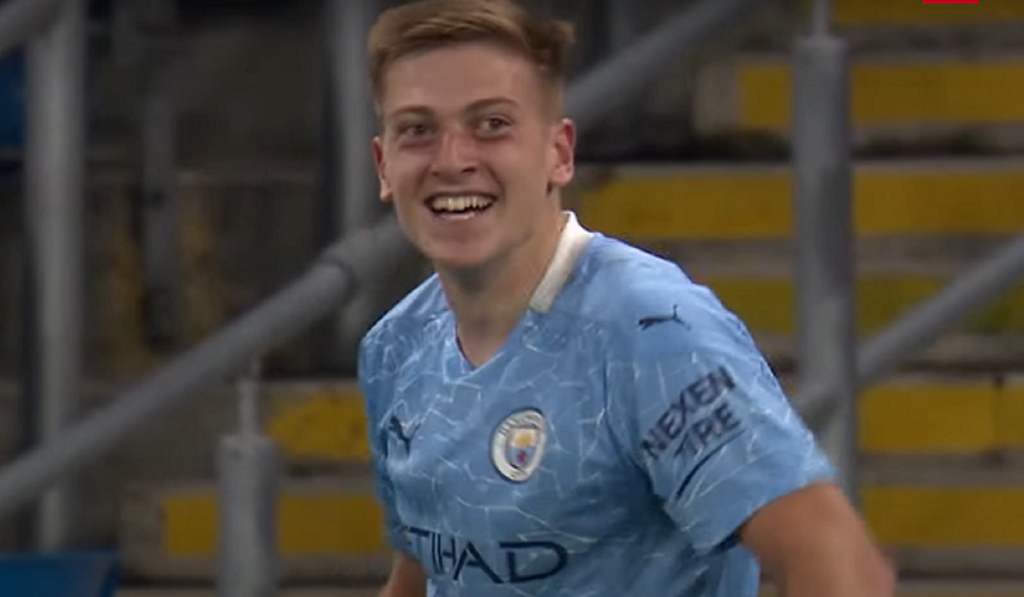 MANCHESTER, U.K. — According to sources, a brokered agreement Wednesday will have Manchester City striker Liam Delap off on a loan.
The agreement with Stoke City for the 19-year-old English youth international will run until the end of the season. There is no option to buy the contract in the agreement. Delap will make the move following a medical examination.
English clubs had an interest in taking on Delap on a temporary basis. However, it was a decision from Man City's front office to let him Stoke, where Michael O'Neill is the manager.
Liam's father Rory Delap was a player for Stoke City between 2007 and 2013.
Man City made it incredibly clear that Delap was not for sale, reporting a rejection of a £16 million deal (roughly $19.3 million USD) from Southampton last month, according to The Athletic.
Delap inked a new three-year deal with the team in August 2021, joining the team academy in 2019 from Derby County.
He made his first-team debut for Man City in a Carabao Cup victory over AFC Bournemouth in September 2020. Days later, he was handed a bow in the English Premier League against Leicester.
Delap was a feature in the UEFA Champions League for the first time earlier this year in a win over Sporting Lisbon.
The forward was part of the team's preseason American tour this summer. As a result of the deal, he's heading back stateside to Great Britain for regular senior soccer in the EFL Championship league.
---
For more sports news, follow Jake Leonard on Twitter @JakeLeonardJRN and Heartland Newsfeed @HLNF_Bulletin on Twitter.
Additionally, you can follow Heartland Newsfeed on Facebook and Reddit among other platforms. You can now follow our news updates on Telegram, Flote, and MeWe.
Support independent journalism. Become a patron on Patreon for as little as $1 a month. There are other donor options as well.
Get the latest news updates on our radio network via Spreaker, TuneIn, and other platforms.
---