EBENSBURG, Pa.
— Statements from police are stating that a Florida man drugged and raped a woman at the University of Pittsburgh (UP) campus in Johnstown in 2013. According to UP Police Department, 30-year-old Cliff Maloney Jr. is facing charges relating to the incident. Charges include raping a substantially impaired person, raping an unconscious victim, and two charges of aggravated indecent assault. Police reported that the victim came forward last January. The woman detailed the events at UP Johnstown in September 2013 in an affidavit of probable cause. The statement describes both individuals at a fraternity party until Maloney made an approach to her. He would invite her back to his place for champagne. The events that unfolded led to the woman becoming unconscious. The statement continues with Maloney's alleged sexual assault. The woman said she was unable to move her body, felt heavy, and thought to herself, "I was drugged, given a roofy." The victim did briefly wake up to Maloney raping her, according to the statement. The woman woke up the following morning, fleeing from the dorm. She later detailed to a friend what happened to her. In December 2013, both individuals were at another party where the victim told another female individual not to drink anything offered by Maloney. Maloney appeared in court Tuesday, where he was released on a $200,000 unsecured bond.
Court documents
indicate Maloney is free on unsecured bail and has a preliminary hearing scheduled for May 11 with Judge Susan M. Gindlesperger officiating.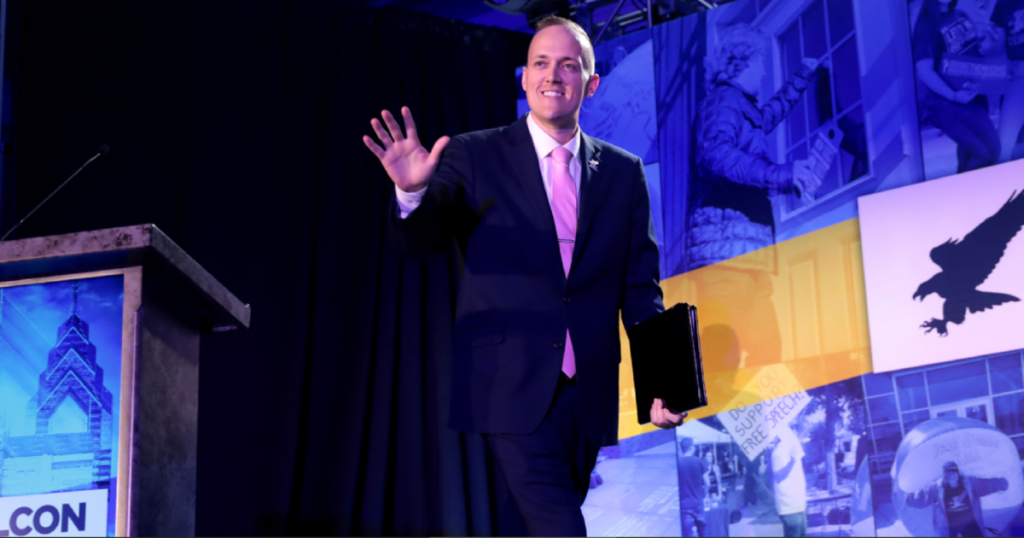 Maloney has a checkered past with sexual harassment and assault
This wouldn't be the first time Maloney has been a creep to those of the fairer sex, considering emerging allegations brought forth in 2021. In January 2021
, several former volunteers of Young Americans for Liberty (YAL) issued statements regarding prior interactions with leadership. Included in those statements were the actions of Maloney, who was then the President of YAL. Other individuals under fire included Justin Greiss and other leaders within YAL.
The outright denials from Maloney later came to scrutiny by Libertarian pundit Julie Borowski.
"
I looked into this," Borowski stated in a tweet. "Your sexually predatory behavior has been an open secret for a long time."
The scandal also garnered the attention of PJ Media, Vermin Supreme, and then-U.S. Rep. Justin Amash. As a result of the allegations,
key figures within YAL, including Maloney and Greiss, went on administrative leave.
Maloney was
later terminated
, while Greiss was indefinitely suspended. However, there is still no status on Greiss' continued involvement with YAL.
MdjDocketSheet

---
For more national news, follow Jake Leonard on Twitter @JakeLeonardJRN and Heartland Newsfeed @HLNF_Bulletin on Twitter.
Additionally, you can follow Heartland Newsfeed on Facebook and Reddit among other platforms. You can now follow our news updates on Telegram, Flote, and MeWe.
Support independent journalism. Become a patron on Patreon for as little as $1 a month. There are other donor options as well.
Get the latest news updates on our radio network via

 

Spreaker,

 

TuneIn, and other platforms.