It's been roughly a year since we covered the legal proceedings of
Abigail Martin
. Our last report on the ongoing troubles of Martin was last October, following
an arrest
in Greene County. Earlier in that month, we
published an expose
surrounding various victims that Martin would defraud. So, where is she in her legal proceedings?
Very little progress in Montgomery County
Even with a change at State's Attorney, very little has changed in Martin's case as of publication. Martin
faces charges
of identity theft over $300 and advanced practicing as a nurse without a license. Pre-trial proceedings have been ongoing since October 2020. Martin made appearances in court in February, April, June, July, and last week relating to the case. Another pre-trial hearing will be held on November 1 at 10 a.m. in Hillsboro.
No progress on Martin case in Morgan County
It also appears that there has also been limited progress in Martin's forgery case dating back to 2019. She has appeared in court six times relating to the charge, but with pre-trial proceedings being continued. She was not able to attend an April 20 status hearing due to be in jail in Fulton County. The case was continued to October 19 for another status update.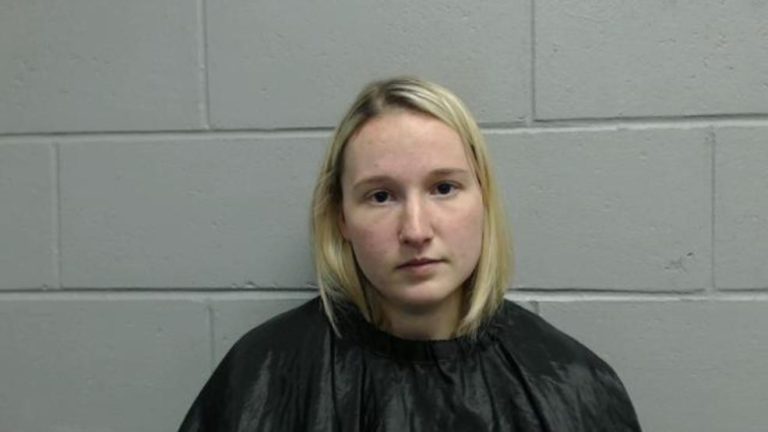 Mental health evaluation called during Greene County case
In Greene County, Martin faces charges of writing a bad check and possession of a stolen vehicle. Martin failed to appear on February 22, and a warrant was issued in the amount of a $15,000 bond with 10 percent to apply. The warrant was recalled and quashed when she appeared in court on March 8. She was also unable to appear in an April 14 hearing due to being in Fulton County jail. Very little action occurred until June when the court ordered a mental health evaluation of Martin. However, the evaluation was not completed for nearly three months. A report was filed by clinical psychologist Dr. Daniel Cuneo, Ph.D., and sealed into the record on September 7. Martin is to appear in court on September 29.
Martin facing a variety of charges in Madison County
Martin's caseload in Madison County is rather confusing if you had to research them all separately. However, they are all separate incidents with similar court dates. The timeline is as follows:
August 25, 2020: Martin was arrested in relation to an incident by the Wood River Police Department. Two charges of theft and deception were brought before the court against Martin.
September 9, 2020: Martin is arrested in relation to a separate incident by the Madison County Sheriff's Department. Charges of ID theft were brought forth in court.
November 30, 2020: Identity theft charges with damages exceeding $3,000 were filed against Martin following arrest by the Edwardsville Police Department.
December 9-10, 2020: Alton Police Department arrested Martin for identity theft. The incident was in relation to using another woman's similar name and professional license number to obtain a nursing job. Charges pending were identity theft and advance practicing of nursing without a license. This marks the second county where she has lied to get a nursing job by stealing one's identity.
While the first three are standalone cases, the final one had the identity theft and practicing nursing without a license were consolidated into one case a few days after the initial charges were filed. Martin is to appear in court for all charges on October 4.
Jailed on a warrant in Fulton County, case continues
In mid-April, Martin was arrested and jailed in Fulton County for failing to appear on charges stemming from offenses dating back to May 2019. Martin, who was living in Lewistown at the time, was caught and placed under arrest by Canton Police Department. Charges include theft and deception and causing another to act on deception. Other subjects, in that case, were Zach Davis of San Jose and Travis Derry of Lewistown. Similar to Madison County, she is to appear on October 4.
Out-of-state warrants still outstanding
A previous report from WLDS
states
that Martin has out-of-state warrants in North Carolina and South Carolina. The warrants are related to the procurement of goods under false pretenses. However, there still is no information available regarding those warrants as of press time.
---
Ben Cox contributed to this report.
---
For more

 Illinois

 

news, follow Jake Leonard @JakeLeonardWPMD, Ben Cox @Cox4Liberty, and Heartland Newsfeed @HLNF_Bulletin on Twitter.
Additionally, you can follow Heartland Newsfeed on Facebook and Reddit among other platforms. You can now follow our news updates on Telegram, Flote, and MeWe.
Support independent journalism. Become a patron on Patreon for

 

as little as $1 a month. There are other

 

donor options

 

as well.