SPRINGFIELD — New research suggests access to emergency paid leave could help limit the spread of the novel coronavirus. Supporters of a broader paid-time-off proposal say it's needed in states like Illinois, where there's no such requirement.
The study
says states with access to emergency paid leave during the crisis have seen 400 fewer COVID cases per day. It was led by Cornell University and the Swiss Economic Institute.
Paid-leave group demands Senate vote on House relief bill
Dawn Huckelbridge is the director of the
Paid Leave for All
campaign, a group demanding the U.S. Senate vote on a House relief bill to extend and improve temporary protections. They are expiring in December. Huckelbridge states the time to act is now. "The United States is one of the only countries in the whole world that has no kind of national paid-leave policy," said Huckelbridge. "That's been a crisis in the making for quite some time. But that meant that, when the pandemic hit, over 33 million of us did not have access to a single guaranteed paid sick day."
No law in Illinois requiring employers to provide sick leave
There's no Illinois law requiring private employers to provide sick leave. However, Chicago has a paid-leave ordinance that covers about 1.7 million workers. Opponents of such a policy, including some business groups, say it would be too costly for employers. Nearly one-in-four workers in Illinois has no paid leave. Beatriz Beckford of Chicago is the national director for Youth Education and Justice at
MomsRising
. She said she thinks having a broader national policy is crucial for the state, especially with COVID cases and hospitalizations on the rise. "We're living in extraordinary times and families are dealing with unprecedented hardship," said Beckford. "And having the time to ensure that we're keeping ourselves safe, keeping our families safe and following local guidance is critical. Families can be supported in doing that with comprehensive and permanent paid family leave and sick days." Nationwide, in the food and hospitality industry, more than half of all employees get no paid time off.
Reporting by Mary Schuermann Kuhlman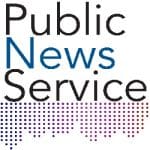 Illinois News Connection, a service of Public News Service, covers a broad range of issues with a focus on social services, growth, health care, environmental issues and state government. This coverage is made possible by funding from grants and contributions from individuals, non-profit and non-governmental organizations and foundations with an interest in seeing more news coverage on these and other subjects.