OAK BROOK, Ill.
(Heartland Newsfeed) — A product featured on popular animated television program
Rick & Morty
, which triggered multiple riots in 2017, is prepared to make a comeback in 2018.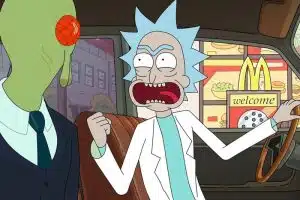 McDonald's announced in a recent statement that they are bringing back Szechuan sauce and will ship out 20 million packets to all U.S.-based restaurants. The condiment was initially served in 1998 to promote the movie
Mulan
.
Rick & Morty
, a science-fiction comedy cartoon which airs on Turner Broadcasting's Adult Swim network and on occasional rebroadcasts on Fox, featured the sauce in an episode, which prompted a 
petition
signed by 38,742 people to bring back the product. The product was reintroduced in October, but the relaunch was clouded by chaos at stores as fans
protested over a lack of supply
.
Rick & Morty
co-creator Justin Roiland stated that he and the show's team had "nothing to do with" the promotional stunt or the riots that occurred, but did add that he was "not happy" with how it was handled. A website developed by McDonald's information services department, which is devoted to the sauce, issued a statement that they are sorry for the fiasco and want to "fully make amends." "We did not anticipate the overnight crowds, the cross-state travel and the amazing curiosity, passion and energy fans showed," McDonald's said. "Our super-limited batch, though well-intentioned, clearly wasn't near enough to meet that demand. We disappointed fans and we are sorry." McDonald's will start serving Szechuan sauce in stores on Monday.