LOS ANGELES (UPI) — Shout! Studios and Gizmonic Arts announced the Mystery Science Theater 3000 Thanksgiving marathon on Thursday. The marathon runs from Thanksgiving through Nov. 25.
It will take 48 straight hours to show 24 episodes since Mystery Science Theater 3000 episodes are entire films with commentary from the host and robots. The marathon begins 9 a.m. EST on Nov. 23 and ends Nov. 25 at 9 a.m.
The marathon will also be a telethon. Mystery Science Theater 3000 launched its Season 14 Kickstarter in October. The goal is to raise $4.8 million to produce six new episodes.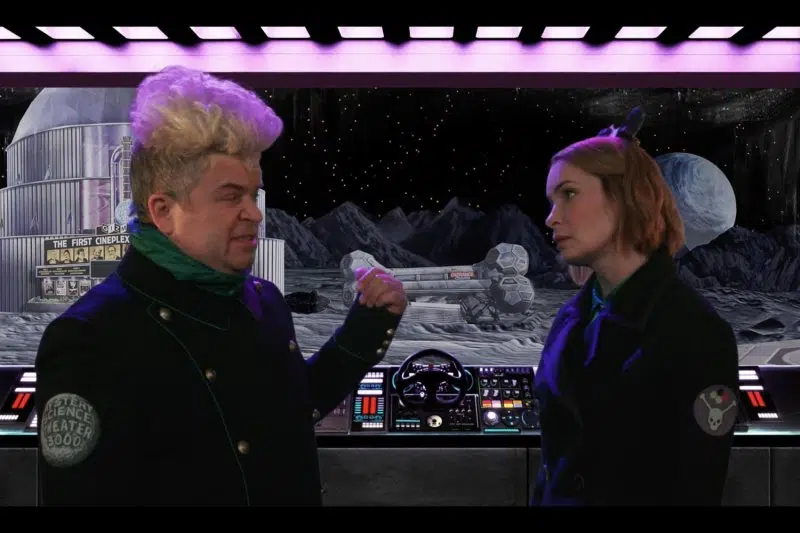 This is an increase from the original goal of $3.7 million. Previous goals included $5.6 million for nine episodes and $7.4 million for 12.
Season 13 ran a successful Kickstarter to launch the Gizmoplex online and produce 13 episodes and more shorts. Season 13 also introduced Emily Marsh to host alternative films with Jonah Ray.
Thanksgiving marathon episodes will include the gang's riffs on Viking Women and the Sea Serpent, The Pumaman, The Bubble, and The Christmas Dragon.
Mystery Science Theater 3000 was created by Joel Hodgson and also stars Patton Oswalt and Felicia Day.
Fred Topel, United Press International