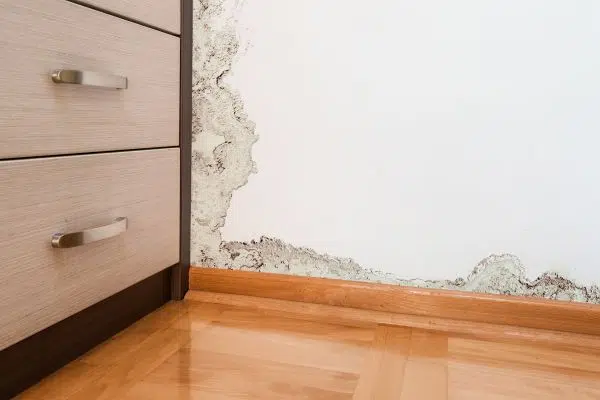 No one wants mold in their home. However, it usually shows up uninvited. No amount of dusting and mopping the floors keeps mold at bay. Moisture attracts mold, and even the cleanest house could have a damp area that begins to grow mold.
How to control mold growth in your home
Thankfully, there are ways to control the growth of mold in your home. So you can slow it down and, hopefully, get rid of the mold completely. Read on to see what you can do about mold.
Get rid of moisture
If you have moisture indoors, you likely have mold. Let's look at some ways to help prevent too much moisture in your house:
Wipe up spills and leaks immediately.
Run a dehumidifier in damp areas, such as the basement.
Clear out the gutters and make roof repairs.
Indoor humidity levels should be around only 30 to 50 percent. A dehumidifier that attaches to the furnace helps get those levels to where they should be.
Have the ground repaired if it's sloping toward the house at the foundation.
Use vents in the bathroom.
Sometimes, it's impossible to get rid of all moisture, especially in humid climates. Still, do your best to take extra steps and avoid mold.
Clean the house
An exceptionally clean house can still have mold. However, some areas need extra cleaning to keep mold from spreading. Check out these areas in the house and look for mold:
Showers and tubs, especially glass door shower tracking
The bottom of a shower curtain or liner
The kitchen and bathroom drains
The window jams and windowsills
The baseboards
If you see mold, don't panic. Most mold is harmless to touch. However, as it grows, it becomes a problem, so you want to get rid of it. There are many cleaners on the market to kill mold at home. You can also mix a solution of five tablespoons of bleach to one gallon of water, then add that to a spray bottle.
To clean the area that has mold, spray a mold cleaner or bleach solution directly on it and let it sit for several minutes. Then, simply scrub off the mold and repeat as necessary. Shower curtains and liners can go right into the washing machine with hot water and bleach.
Purify the air
If you suffer from allergies or illness, mold in the house is a big deal. The thing is that even if you don't see mold, there can be mold spores floating around in the air that irritate throats and aggravate allergies.
Your best bet is an air purifier to help combat mold. Air purifiers have many health benefits, including their ability to pull mold and other particles from the air. You can place air purifiers in every room or just have them in the bedrooms for cleaner air while you sleep.
You can catch mold before it grows out of control
Mold is unsightly and unhealthy, but if you catch it before it gets out of control, you can stop the growth of mold in your home.