On a good day, I forget that the government exists. I drive to the grocery store on smooth roads and drop my mail off at the little blue box that sits at the end of my street, and I consider going to the library, as a treat for a productive errand run.
Roads, mail, libraries: these are just a few of the public goods provided by the government, paid for by our tax money. And I'm happy to pay for these services, especially when everything's running smoothly. I often forget about the behind-the-scenes of public infrastructure when I can get to my destination without falling into a pothole.
But now, as a government shutdown becomes all the more likely, I'm reminded of the sticky processes involved in a functioning society. Congress is toiling over budgetary expenditures against a looming September 30 deadline and I'm thinking about the government much more than I'd like to.
Back in June, Congress and President Biden passed the Fiscal Responsibility Act which lifted the debt ceiling (another time I was thinking about the government too much) and set limits for the 12 appropriations bills that dictate spending for federal agencies. These bills require approval every year, and the Fiscal Responsibility Act was expected to settle the 2024 and 2025 budgets. But House Republicans want to spend less money than was agreed upon in June, which is why three months later, not one of the 12 appropriations bills have been approved.
These bills affect the budgets of agencies including the Departments of Agriculture (USDA), Justice, Energy, Interior, the Environmental Protection Agency … the list goes on. Programs with budgets that are funded on a permanent basis like Social Security and Medicare would continue to operate normally, but others would not: programs under the USDA could shut down in a matter of days. 
Local USDA offices that support farmers would be closed, which means housing loans would be paused. Funding for the Women, Infants, and Children nutrition program would run out in just a few days, and funding for the Supplemental Nutrition Assistance Program would only last through October, according to reporting from Successful Farming. Progress on the five-year Farm Bill, which expires on September 30 and has not yet been reauthorized, would be slowed down if a government shutdown occurs, affecting farmers and, eventually, consumers, in myriad ways.
All federal employees who provide "nonessential" services would be told not to come to work and won't be paid until the shutdown is over (a 2019 law guarantees these employees will be paid retroactively for this time off). "Essential" workers like public safety and national defense officials are required to continue working during the shutdown, without pay. 
Shutdowns have happened before and are only somewhat predictable in the ways they affect us. During the 2013 government shutdown, for example, information provided by the USDA's Economic Research Service on rural poverty rates and gaps in health insurance was made unavailable, according to reporting from Daily Yonder editor Tim Marema. This is the type of information our reporters reference all the time to understand what's going on in rural America, and without it, doing our jobs becomes a lot harder.
This was an unexpected side effect of the 2013 shutdown, and there's no way to know if it will happen again, or what else might be affected if the government grinds to a stop.
But we might have that answer sooner than we'd like.
This article was originally published in Keep It Rural, an email newsletter from the Daily Yonder.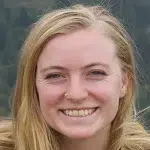 Claire Carlson is a staff correspondent for The Daily Yonder. Carlson currently resides in Portland, Ore.