(Missourinet) — Gas prices in Missouri are heading in the right direction, according to AAA Missouri.
The average price for regular-unleaded in the Show-Me State is $3.58 a gallon – that's nine cents a gallon lower than it was a week ago. But $3.58 is still higher than Missouri's average price a month ago, $3.51 a gallon, and higher than it was a year ago, $3.36 a gallon.
Missouri's average price is still lower than the national average of $3.83 a gallon.
The cheapest average gas price in Missouri can be found in both Madison and Ripley counties at $3.27 a gallon. Gas is relatively cheap right now throughout all of southeastern Missouri and the Bootheel region.
Gas prices are higher in and around the Lake of the Ozarks, Jefferson City, and several north-central counties, with the highest average price at $3.80 a gallon in Miller County on the northeast side of the Lake area.
The average price for diesel in Missouri is currently $4.22 a gallon, a penny less than it was a week ago but 25 cents higher than it was a month ago.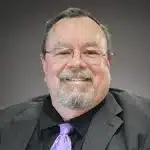 Marshall Griffin is an anchor and reporter for the Missouri Radio Network, also known as Missourinet.