JEFFERSON CITY (MissouriNet) — A package of tax breaks designed to help childcare centers in Missouri hire more workers failed to make it out of this year's legislative session.
House Bill 870 would have provided tax credits for childcare providers. It would also provide tax credits for those who donate to daycare centers. Businesses that help cover childcare costs for their employees would also have been eligible. It was sponsored by State Representative Brenda Shields, R-St. Joseph.
"We didn't have a lot of buy-in in the beginning," Rep. Shields said. "And so it didn't receive top priority at the beginning of the session. I think if we could have gotten it through (the Missouri Senate) clean, I think it absolutely would have passed."
The Missouri House passed the bill in early April, but time ran out while the Senate debated other bills.
"I think I'm most disappointed in (is) that the Senate just basically shut down for the last week of session," Shields said. "It didn't even have an opportunity to be discussed on the Senate side."
Shields said the bill was needed because Missouri is experiencing a "childcare crisis" that's also impacting the state's economy.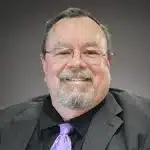 Marshall Griffin is an anchor and reporter for the Missouri Radio Network, also known as Missourinet.