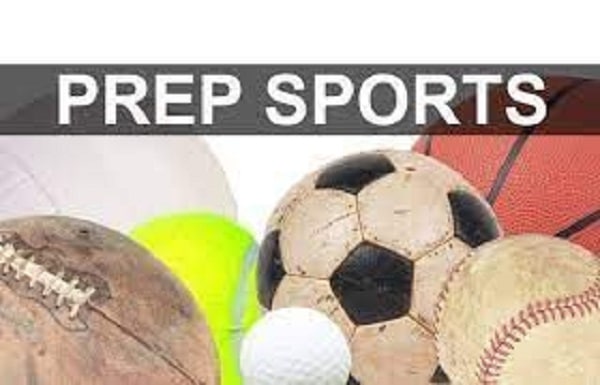 Here is a prep sports recap for all contests held on Wednesday, Aug. 31, 2022 for all local athletic programs.
GOLF
Baldin, Senators victorious in three-team meet
Springfield High senior Jake Baldin shared medalist honors and the Senators posted a 146 team score to defeat Chatham Glenwood and Sacred Heart-Griffin in a triangular boys golf meet at Bunn Golf Course on Tuesday.
Baldin finished with a 1-under-par 35 and tied Glenwood's Cam Appenzeller for medalist. Peyton Woods followed with an even-par 36 and James Oh and Julian Valenti carded a 37 and 38, respectively, for Springfield (2-0).
Combined with Appenzeller's 35, teammate Jake Herrin had a 36 for Glenwood (6-1), which finished four shots back for an accumulative score of 150 to place second. SHG came in third with a 151 as Nick Calucchia and Tyler Furkin both shot 37s and carded the lowest scores for the Cyclones (1-4).
Medalist lifts Litchfield to victory
LITCHFIELD — Tug Schwab rolled in a 2-over-par 37 and shared medalist honors as Litchfield claimed first place in a five-team meet at Litchfield Country Club.
Schwab had a pair of birdies to help Litchfield finish with a 164. Vandalia's Conner McCall was the other medalist and he led the Vandals to second place with a 175. Behind Nate Brockmeyer's 39, Raymond Lincolnwood was third with 179.
Gillespie shot 192 and Taylorville ended with a team score of 230.
In other news
Medalist WILL SEMAN shot a 1-over-par 37 to propel Williamsville past Auburn 161-197 in a dual meet at Edgewood Golf Club in Auburn. CARSON CONKLIN added a 39 for Williamsville, while LOGAN KAVISH led Auburn with a 42.
VOLLEYBALL
Lutheran remains unbeaten
Kayleigh Bergschneider logged 11 kills, five digs, two blocks, and two service aces to help Lutheran High remain undefeated with a 25-12, 25-6 home win over Pawnee.
Lutheran improved to 8-0. Makenna Cox also had 11 kills and added five digs and a match-high three aces. Caleina Herman racked up 24 assists and Anna Schleyhan led the Crusaders with six digs.
Ashlyn Kern led Pawnee with eight assists and teammate Peyton Hinds had three blocks.
Riverton ekes out three-setter
RIVERTON — Riverton junior Genevieve Anning totaled 36 assists and the Hawks were able to secure a 25-19, 25-27, 25-18 victory over North Mac in a nonconference match.
Riverton's Sydney Rutter contributed offensively and defensively with 12 kills, two aces, and a match-high 18 digs. Adi White led all players with 13 kills for the Hawks.
Gracie Meador had a team-high eight kills for North Mac. Natalie Little collected 12 digs and Natalie Moriconi added 10 assists for the Panthers.
Glenwood rolls to CS8 win
CHATHAM — Kalyn Keiser, Mariah Musser, and Becca Riggle combined for 10 aces and Chatham Glenwood dispatched Decatur MacArthur 25-10, 25-14.
Keiser finished with four aces while Musser and Riggle each had three. Jaymeson Barham led the Titans with six kills and seven assists. Natalie Alexander had four kills and one block.
Selena Ganoa-Willis had two kills and six digs for the Generals.
In other news
HAILEE BELSHER put down 13 kills and teammate AVERY POPE provided 23 assists in Raymond Lincolnwood's 25-20, 25-20 nonconference win at Greenfield. TESSA FUNDERBURK collected six kills, 10 digs, and two service aces for Lincolnwood.
AUDREY SABOL produced seven kills and six blocks and Nokomis went the distance to beat Gillespie 22-25, 25-16, 25-15 in a nonconference match at Nokomis. REAGHAN JONAS also had seven kills and EMILY CRESS led Nokomis with 13 digs.
Jacksonville Routt's KELLY PETERS and JULIA BEELEY had five blocks apiece, but Petersburg PORTA defeated the host Rockets 25-21, 25-11 in a nonconference match. Normal U-High defeated host Southeast 25-11, 25-2 in a Central State Eight Conference match at Herb Scheffler Gym.
BOYS SOCCER
Carlinville nicks Staunton in Kickoff Classic
CARLINVILLE — Goalkeeper Grant Neuhaus tried all he could to keep Staunton alive.
But Carlinville's Paeton Brown delivered the go-ahead goal in the second half on an assist from Asher Barbre in the host Cavaliers' 1-0 victory over the Bulldogs in the Route 66 Kickoff Classic.
Neuhaus finished with nine saves while Staunton had no shots on goal against Carlinville goalkeeper Will Meyer.
Brown scored inside the penalty box to vault Carlinville (4-1) to the tournament championship match against Raymond Lincolnwood on Wednesday.
The Lancers tied Hillsboro 1-1 on Tuesday while Lutheran defeated Athens 3-1 and Litchfield topped North Mac 4-1.
Staunton dropped to the fifth-place game against Litchfield. Hillsboro plays Lutheran in the third-place game while North Mac faces Athens for seventh place.
Ward lifts SHG over Springfield High
Kyle Ward delivered the only goal in Sacred Heart-Griffin's 1-0 Central State Eight Conference home win over Springfield High.
The senior forward scored with 32 minutes remaining in the second half while goalkeeper Jackson Pitz picked up the shutout.
In other news
LANDON KUTSCHER totaled three assists, LACH SULLIVAN scored two goals and Rochester trounced Decatur MacArthur/Eisenhower 7-0 in a Central State Eight Conference match. BRENDEN MCARDLE had a goal and assist.
GIRLS SWIMMING AND DIVING
Tandem, relays lift Glenwood in triangular
STANFORD — Junior Kaleigh Bobb and sophomore Erin Turk won two events apiece and two victorious relays catapulted Chatham Glenwood to a triangular girls swimming and diving victory over Normal U-High and Stanford Olympia.
Glenwood finished with a team score of 136. U-High was second with 113 and Stanford Olympia had 64.
Bobb won the 100-yard and 200 freestyle races. Turk took the 200 IM and 100 breaststroke. The Glenwood relay team of Ashleigh Maender, Maja Dey, Turk, and Bobb touched first in the 200 freestyle relay. Lizzie Tomko and Sydney West joined Bobb and Maender to win the 400 freestyle relay.
Livy Harms and Sydney West had a 1-2 finish for Glenwood in the 500 freestyle.
IN OTHER NEWS: Junior REAGAN BELL won the 50-yard freestyle and placed second in the 100 breaststroke to help Lincoln finish second in a triangular swim meet against Pontiac and Southeast at Eisenhower Pool. Pontiac won the meet with 117 points. Lincoln had 77 points and Southeast finished with 37.
BOYS AND GIRLS CROSS COUNTRY
Rochester girls, Lincoln boys win opening meet
CARLINVILLE — Rochester dominated the girls' race and Lincoln put four runners in the top 10 for the boys as both teams won the Carlinville Early Cross Country Meet at Loveless Park.
Rochester took the top four places in the girls' race. Colleen Zeibert hit the tape first in 19 minutes and 10.27 seconds. Ashley Zeibert (19:54.64) was second, followed by teammates Natalie Nichols (19:56.27) and Brooke Zeibert (20:33.86) as the Rockets concluded with 17 points in the seven-team meet. Litchfield was second with 50.
Brenden Heitzig was second in 16:45.99 for the boys. The Railers took seventh, eighth, and 10th and had 30 points in the nine-team victory. Litchfield's Camden Quarton (16:40.42) won the race for the fifth-place Purple Panthers.
Carlinville was second with 92 points and Rochester also had 92 and was third. Jacob Barth (17:23.95) finished third individually for fourth-place Auburn (108).
In other news
Senior ROBBY BIESENTHAL finished second in the boys' race and freshman MADIGAN BURGER placed second in the girls' race for South County at the Jacksonville Kickoff Meet at Community Park. Quincy won the six-team boys race with 27 points and South County was second with 65. Quincy had 20 points to win the girls' race. South County had 40 to complete the team standings.
---
Submit your prep sports scores, results, and stats to us at jake.leonard@heartlandnewsfeed.com. We would love to share your accomplishments.
---
For more sports news, follow Heartland Newsfeed at @HLNF_Bulletin on Twitter.
Additionally, you can follow Heartland Newsfeed on Facebook and Reddit among other platforms. You can now follow our news updates on Telegram, Flote, and MeWe.
Support independent journalism. Become a patron on Patreon for as little as $1 a month. There are other donor options as well.
Get the latest news updates on our radio network via Spreaker, TuneIn, and other platforms.
---