The state of Illinois is allocating nearly a 
quarter-billion dollars
 to support new downstate transit and ports projects.
Roughly half will go toward 
37 transit systems
 outside of Chicago, and the other half will invest in a 
dozen of the state's ports
.
Gov. JB Pritzker said in a news conference Wednesday the investment will benefit organized labor across the state.
The money is the latest round of funding from the $45 billion dollar Rebuild Illinois program. Including the newest round of investments, Illinois has devoted a combined $601 million to ports and downstate transit via a six-year initiative, which began in 2019.
Among other locations, the grants announced by Pritzker will fund improvements at ports in Granite City, Chicago, New Athens, and Quincy.
Omer Osman, secretary of transportation, said the state moves about 108 million pounds of goods over water annually, at a value of $31 billion.
According to the governor's office, another round of funding for downstate transit projects will likely be announced later this year.
Reporting by Jonah Chester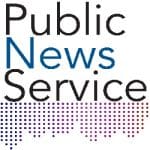 Illinois News Connection, a service of Public News Service, covers a broad range of issues with a focus on social services, growth, health care, environmental issues and state government. This coverage is made possible by funding from grants and contributions from individuals, non-profit and non-governmental organizations and foundations with an interest in seeing more news coverage on these and other subjects.