SPRINGFIELD (Public News Service) — A new report finds that thousands of drinking-water wells in Illinois are contaminated with high levels of nitrates. Clean-water advocates say more data is needed to help determine what steps need to be taken to reduce the contamination. Catie Gregg, agriculture programs specialist with the Prairie Rivers Network – which authored the report – said drinking water with high nitrate levels can have negative public health impacts. For babies, it can increase risk for a condition known as blue baby syndrome. And for adults there are potential links to certain cancers, thyroid disease, and birth defects. "80% of, for example, the nitrate going into our rivers and streams is from agriculture," said Gregg. "So that's where the solution will need to be. "
Illinois nutrient pollution responsible for 20% nitrate
Illinois' nutrient pollution is responsible for 20% of the nitrate that has resulted in a dead zone in the Gulf of Mexico. She said more attention needs to be paid on the local impacts of nutrient pollution as well. The federal limit for nitrate levels in drinking water is 10 milligrams per liter, and many well logs in rural Illinois show levels well above that. Gregg added it's going to take a major shift in agriculture methods to tackle nutrient pollution. She said there are two primary ways of reducing nitrate runoff. Edge-of-field practices include grass buffers, wood chips, and wetlands to capture the nitrate before it runs off into the water. In-field practices include planting cover crops – to help keep the nitrates in the soil. "Having a living root in the soil," said Gregg, "whether it's in the field or on the edge of the field, is kind of the most effective way of taking up nitrate that's either washing off the field or infiltrating groundwater." Gregg said widespread adoption of nitrate-reducing practices and statewide water well testing are needed to protect people and the environment. And she said many residents don't know the extent to which high levels of nitrates can be harmful – so outreach and education are also key.
Reporting by Lily Bohlke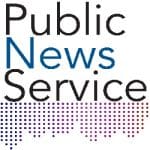 Illinois News Connection, a service of Public News Service, covers a broad range of issues with a focus on social services, growth, health care, environmental issues and state government. This coverage is made possible by funding from grants and contributions from individuals, non-profit and non-governmental organizations and foundations with an interest in seeing more news coverage on these and other subjects.