CHICAGO (Public News Service)  — This Sunday is 
National HIV Testing Day
, when people are urged to find out their HIV status and work to end the stigma around HIV and AIDS.
Jim Pickett, senior director of prevention advocacy and gay men's health for the AIDS Foundation of Chicago, said it's important for people to know testing can be done quickly, within a half-hour or less.
He pointed out for those who test negative, there's the option to take a prescription known as PReP, [pre-exposure prophylaxis], which is highly effective at preventing HIV. And for people who test positive, there are effective PEP [post-exposure prophylaxis] treatments that are easy to take.
Pickett added if you are HIV positive and treatment results in an undetectable viral load, you cannot transmit HIV to your sexual partners.
Finding your HIV status and attaining care and treatment will assist in staying healthy
"If you find out your status, and you can get into care and treatment, you will stay healthy," Pickett explained. "You can live a normal lifespan, which is something we couldn't say when I tested positive in the '90s."
Pickett noted there were fewer HIV tests done and fewer doctors' visits for treating HIV during the pandemic. He hopes as more people get vaccinated against COVID-19 and learn about the option for self-tests at home, those numbers will climb.
Pickett emphasized many appointments can be done via telehealth and expected technology to play a big role in HIV treatment going forward.
"I would suggest people who are sexually active, think about getting tested every three months or so," Pickett urged. "It's just a good practice, and I would not only get tested for HIV but I would get tested for other STIs as well."
Officials from the Centers for Disease Control and Prevention, and the U.S. Department of Health and Human Services, echoed Pickett's recommendation, and this year especially are highlighting the option for self-tests at home.
Many 
local health departments
 and community organizations distribute free HIV self-tests, which can also be purchased at pharmacies or online.
Reporting by Lily Bohlke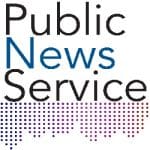 Illinois News Connection, a service of Public News Service, covers a broad range of issues with a focus on social services, growth, health care, environmental issues and state government. This coverage is made possible by funding from grants and contributions from individuals, non-profit and non-governmental organizations and foundations with an interest in seeing more news coverage on these and other subjects.