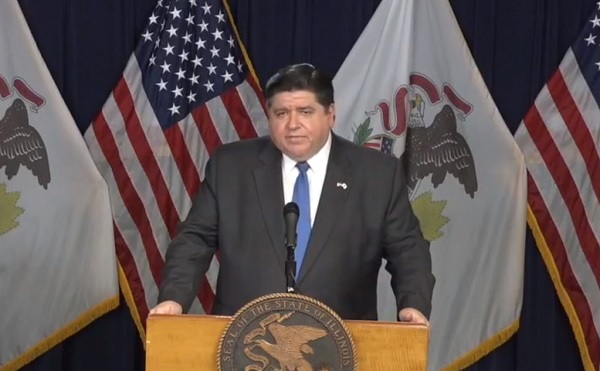 CHICAGO (The Center Square) – Gov. J.B. Pritzker said Friday that some areas of the state could open sooner than others, the clearest indication yet that the governor will take a regional rather than statewide approach to reopening the economy.
Some regions could open up before the governor's most recent stay-at-home order expires on May 30.
"Yes, if it's heading down the other side of this slide – that even the national plan proposed – if it's 14 days on a downslide of those numbers, then absolutely," Pritzker said Friday at a news conference in Chicago. "Listen, I want as much as everybody else does for everybody to get back to work and for us to move toward normalcy, but I also want to say that I'm not going to do it until we know people are safe and it isn't going to be because some protester has a sign that says, you know, 'Liberate Illinois.'"
The governor's comments came as hundreds of protesters gathered in both Chicago and Springfield to call for the end of the statewide lockdown, which has been in place since March 21.
Also on Friday, Illinois Department of Public Health Director Dr. Ngozi Ezike reported 3,137 new cases of COVID-19, the highest one-day increase of cases the state has seen since the outbreak began. They also listed 105 additional deaths attributed to the virus.
Statewide, public health officials have confirmed a total of 56,055 cases, including 2,457 deaths, in 97 of the state's 102 counties.
As of Thursday, there were 4,900 people hospitalized with COVID-19. Of those, 1,263 people were in the intensive care unit. Seven hundred seventy-seven were on ventilators, Ezike said.
The vast majority of cases and deaths have been in Cook County and the collar counties in northern Illinois.
Reporting by Brett Rowland