CARACAS, Venezuela
(Heartland Newsfeed) — Venezuelan dictator Nicolás Maduro announced that Venezuelans will be paid a minimum of 0.5
Petro
 (PTR) following the implementation of his monetary reforms this week.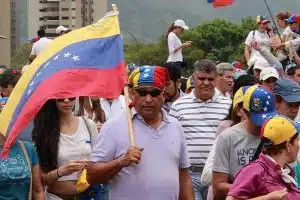 Considered to be a 60-time wage increase over the current minimum monthly salary of $1, the government-backed cryptocurrency will be able to be exchanged at the rate of $60 U.S. dollars (USD) with the new "sovereign bolivar" being tied into the digital coin. It is unclear on the reasoning for the set price, but it is not based on the U.S. oil markets, which are
trading at $55.00 to $71.00
based on the eight indices including oil futures. It is likely tied to oil prices on the international marketplace, according to
an article
on Bitcoin.com. Maduro revealed the fixed price of the Petro with a new minimum wage package among other measures to improve the socio-economic conditions in the country. The policies will be implemented Monday when the new sovereign bolivar is introduced to replace their currently inflated fiat currency, the bolivar. Beginning Monday, Petro will officially be exchanged for $60 USD and can be purchased for 3,600 sovereign bolivars. Under the current monetary system, a Petro would cost 360 million bolivars because of inflation at the rate of 1,000,000%. The wage reforms with the minimum monthly wage of 0.5 PTR, which equates to 1,800 sovereign bolivars or $30 USD, will allow for small and medium-sized enterprises to be compensated by the government for the difference in basic wages in the first 90 days. It also includes a four percent hike of the value added tax from 12% to 16%. As previously covered, the nation is trying to form a central bank for crypto, but for now, Maduro assures that Banco Central de Venezuela and all public and private banks have the new banknotes and are preparing to implement the changes. Maduro adds that prices will be adjusted as a result of the wage hike with the restoration of the price ceiling mechanism. The nation issued the digital coin in February as the only government to adopt its own cryptocurrency and have been in attempt to introduce bilateral trade with Russia and Iran with the coin, but no official agreements have become public as of publication.