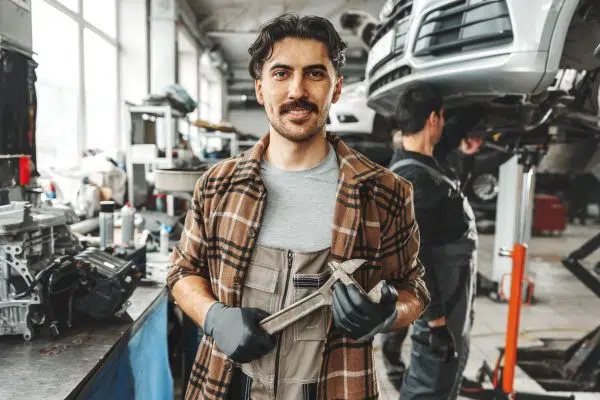 We've all been there: You're driving down the highway jamming to your favorite tunes when suddenly your car starts making a strange noise. Panic sets in as you realize you need to find the nearest car repair shop. But how do you know if the shop will treat you right and not try to rip you off?
Read on to learn how to know if a car repair shop is trustworthy to ensure you get the best quality service for your ride.
Signs of a trustworthy car repair shop
While there's no way to guarantee that a shop is or isn't trustworthy, there are some signs you can look for that'll give you a good indication. Here are the most common ones to be aware of.
Transparency is key
A trustworthy car repair shop should be transparent in its pricing, services, and any potential issues with your vehicle. Be cautious of any shop that refuses to provide written estimates or answer your questions openly.
Look for clear and concise communication and a willingness to explain complex repairs in easy-to-understand terms. For example, wheel alignments are a crucial maintenance routine. However, if the shop's trying to slip one in without explaining why, it could be a sign that you don't actually need one.
Check online reviews
Unlike the old days, we have a new weapon in our arsenal to determine trustworthiness: online reviews. These can be a real lifesaver when trying to determine if a car repair shop is trustworthy.
Websites such as Yelp, Google, and the Better Business Bureau can provide valuable insights into other customers' experiences and whether the shop has a history of resolving complaints.
However, keep in mind that a single bad review doesn't necessarily mean a shop is untrustworthy. Still, you should take multiple negative reviews or consistent red flags in reviews into consideration.
Look for certifications
A reputable car repair shop should have industry certifications and licenses displayed prominently. Certifications from organizations like the National Institute for Automotive Service Excellence (ASE) or the Automotive Service Association (ASA) indicate that the shop meets professional criteria.
Additionally, inquire about the shop's affiliations with local or national trade groups, as this may further demonstrate their commitment to ethical practices and standards.
Pay attention to the car repair shop's appearance
While a spotless garage may not directly correlate with reliable service, a clean and organized shop can be an indicator that the business takes pride in its work and values professionalism.
Furthermore, well-maintained, modern equipment is necessary for efficient and accurate repairs. Try to avoid shops with outdated or insufficient equipment, as this may compromise the quality of your repairs.
Trust your gut
While all of these signs are useful when trying to determine if a repair shop is trustworthy, in the end, trust your instincts. If something feels off about a car repair shop, continue your search.
After all, you should feel confident that you're entrusting your vehicle to a reliable, qualified shop. If you ignore your gut and end up paying the price, you'll never forgive yourself for it.