CHARLESTON — The Panthers of Eastern Illinois University are polling dead last in an Ohio Valley Conference preseason poll Tuesday. The coaches of the conference are predicting that the Panthers men's basketball squad will perform poorly in conference action in the 2023-24 season.
Coaches predicted that defending champion Morehead State is the odds-on favorite to retain the conference championship. Morehead is followed in the poll by SIU Edwardsville and Tennessee State.
The Panthers will be under the tutelage of head coach Marty Simmons, who is in his third season in Charleston.
The top eight teams in the 11-team conference will qualify for the conference tournament in early March at the Ford Center in Evansville, Ind.
Regular season and conference openers, home and abroad
The Panthers will open the 2023-24 season on the road on November 6 at Illinois. This will be their second consecutive season kicking off against the Fighting Illini in Champaign. Their home opener will be two days later, as they host Monmouth College.
Conference action will kick off for EIU on December 29 as they take on SIU Edwardsville. Their conference home opener will be January 11, when the Panthers host defending champs Morehead State.
Key returns to the Eastern Illinois men's squad
The Panthers' top scorer, Caleb Donaldson, is returning to the squad this season. Donaldson was responsible for scoring an average of 8.5 points per game last season, starting in 29 of 31 games. The Panthers finished the 2022-23 campaign with a 9-22 overall record.
Also returning this season are Sincere Malone, Dan Luers, and Jermaine Hamlin. Malone was one of the top defenders in the conference this past season, leading with 62 steals and scoring 4.9 points per game.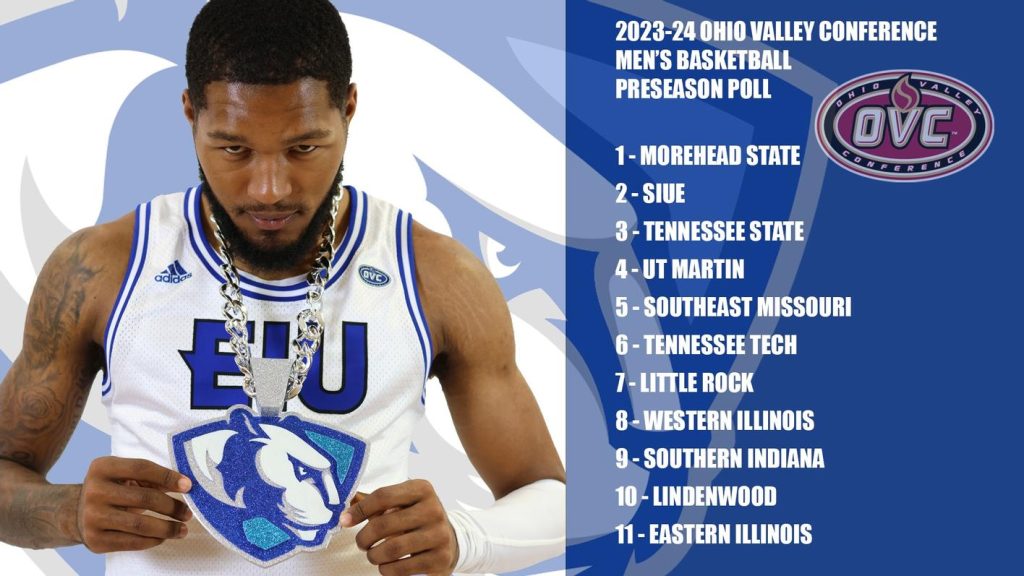 Things are looking up for the women
While the men are expected to finish last this season, things aren't near as doom-and-gloom for the women's team. In fact, OVC coaches for women's basketball are predicting in their own respective preseason poll that the Lady Panthers will finish third.
Furthermore, two of their players are members of the preseason all-conference team. Macy McGlone, an all-conference selection last season, is back in the blue and grey for this season. McGlone was a first-team selection as one of the top post players in the conference, averaging 12.5 points and 7.3 rebounds per game. She would also shoot .544 from the floor.
Joining McGlone is Miah Monahan. Monahan was a floor general for the squad last season, leading the Panthers to a 21-8 record. This includes a 14-4 mark in conference action. She would average 9.2 points, 3.7 rebounds, and 4.8 assists per game.
Defending champion Tennessee Tech is the preseason favorite to retain championship glory. They are closely followed by Little Rock and Eastern Illinois.
Similar to the men's tournament, the top eight teams will proceed to the conference tournament in Evansville.
Regular season and conference openers, home and abroad, for the Eastern Illinois women
The Lady Panthers will open the regular season on November 6 on the road in Indianapolis against IUPUI. Their home opener will be on November 12 as they host Valparaiso.
Conference action will tip off on December 29 as they take on SIU Edwardsville. Their first three conference games are on the road before hosting Morehead State on January 11.
Key returns for the Lady Panthers
Several other players are returning to Charleston for the 2023-24 season, so McGlone and Monahan are not alone.
The Panthers also return starting guard Lyric Johnson and key reserves Julia Bengtson, Ellis Colson, Hannah Purcell, and Taris Thornton.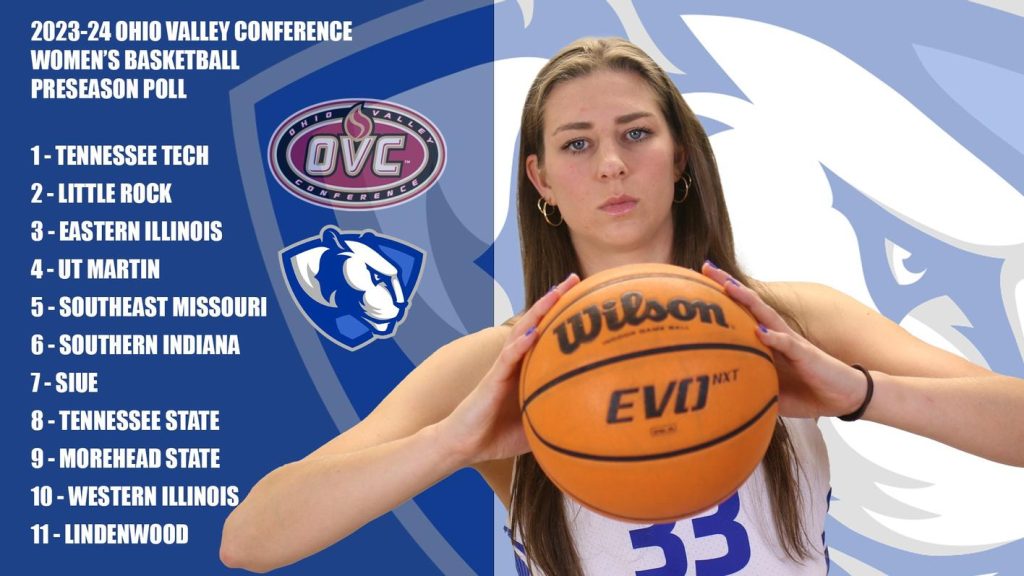 ---
For more sports news, follow Jake Leonard on Twitter @JakeLeonardJRN and Heartland Newsfeed @HLNF_Bulletin on Twitter.
Additionally, you can follow Heartland Newsfeed on Facebook and Reddit among other platforms. You can now follow our news updates on Telegram, Flote, and MeWe.
Support independent journalism. Become a patron on Patreon for as little as $1 a month. There are other donor options as well.
Get the latest news updates on our radio network via Spreaker, TuneIn, and other platforms.
---