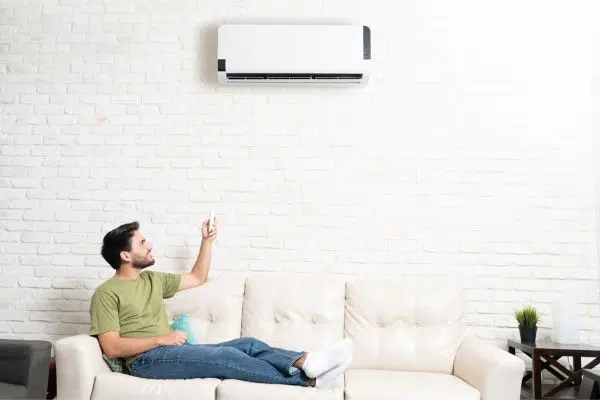 If you're a homeowner, chances are you've heard about ductless mini-split technology. This innovative HVAC system has been gaining popularity in recent years, and for good reason. Let's dive into the rise of ductless mini-split technology and explore why it's becoming a game-changer for homeowners.
Say goodbye to traditional HVAC systems
Gone are the days of bulky, expensive, and inefficient traditional HVAC systems. Ductless mini-splits offer a modern alternative that provides both heating and cooling in one sleek unit. This means you no longer have to invest in separate systems for your home's temperature control needs. Homeowners are often pleasantly surprised when they learn how much energy mini-split systems use compared to traditional HVAC systems.
Enjoy optimal air quality
Not only do ductless mini-splits provide temperature control, but they also offer superior air quality. Traditional systems can spread dust and allergens throughout your home, but ductless mini-splits have advanced filtration systems that keep the air clean and fresh. This is especially beneficial for those with allergies or respiratory issues.
The technicals of ductless systems
One of the key reasons why ductless mini-splits are gaining popularity is their efficiency. Unlike traditional systems, which lose a lot of heat or cool air through ductwork, mini-splits deliver hot or cold air directly into the room. This makes them more energy-efficient, saving homeowners money on their utility bills.
Personalized comfort
Traditional systems often have a one-size-fits-all approach, making some rooms too hot or too cold. With ductless mini-splits, each room has its own unit and temperature control. This means you can personalize the comfort level for each space in your home, ensuring everyone is happy.
The benefits of going ductless
Overall, ductless mini-splits offer numerous benefits for homeowners, including:
Energy efficiency
Cost savings
Improved air quality
Personalized comfort
Easy installation
With so many advantages, it's no surprise that more and more homeowners are making the switch to ductless mini-splits.
Investing in a ductless mini-split benefits both your home and the environment. The rise of ductless mini-split technology is here to stay. Join the growing trend and see for yourself why ductless mini-splits are becoming a game-changer for homeowners everywhere.