SPRINGFIELD – Lincoln Land Community College invites the public to its annual Lincoln Lecture Monday, Feb. 13.
"The Bunns and the Lincolns: A Family Friendship 1840-1882" will be presented by Bob Bunn at 9 a.m. in the Trutter Center on the LLCC campus. He will focus on John and Jacob Bunn, who were good friends and business associates of the Lincoln family. John Bunn also served as a pallbearer at President Lincoln's funeral.
There is no charge to attend, and refreshments will be served.
The Bunn family has been in Springfield since 1840, and Bob Bunn is a fifth-generation member of the family. Bob attended the University of Virginia, earning a bachelor's degree in American history, followed by an MBA in finance from the University of Colorado. He returned to Springfield in 1981 and worked for Bunn Capitol, a family food distribution company dating back to 1840, and Bunn Gourmet, a food and chocolate business, before retiring in 2020. For the last three years, he has researched the Bunn family history and uncovered many stories of the Lincoln and Bunn families from 1840 to 1882.
LLCC Outreach Centers in Jacksonville, Beardstown, Taylorville, and Litchfield also plan various Lincoln-themed activities to commemorate Abraham Lincoln's birthday.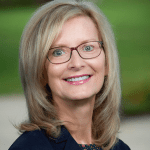 Lynn Whalen is the Chief Communications Office for Lincoln Land Community College.