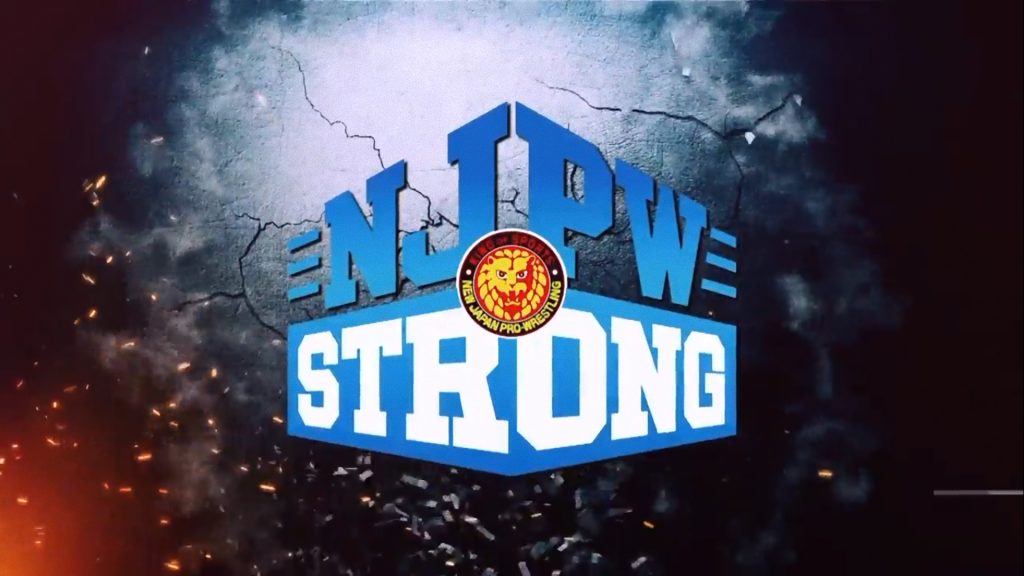 Talent working out of New Japan Pro-Wrestling's NJPW Dojo may need to seek other venues to continue their storylines.
Around Christmas, NJPW president Takami Ohbari tweeted that the Dojo's U.S.-based show Strong will be "rebuilt" in 2023.
Now, the ace of NJPW, Hiroshi Tanahashi is giving a bit of a different story. Instead of Strong being "rebuilt" as Ohbari stated, Tanahashi stated in a blog post that the show is ceasing production after the conclusion of Friday's "Nemesis" taping in Hollywood.
#NJPWSTRONG, which has been going on for over two years, will come to an end with this recording. It seems that overseas tournaments will be announced in a different form in the future.

NJPW ace Hiroshi Tanahashi, in remarks translated to English made in a blog post
Strong was produced using talent out of the NJPW Dojo in Los Angeles. As a separate production from regular NJPW shows, it had its own storylines and championships. The program debuted in August 2020 in the midst of the COVID-19 pandemic, using talent who would have likely ended up working dates in Japan. Some of these stars include AEW's Wheeler Yuta and Eddie Kingston.
NJPW has been working with AEW leading up to last year's Forbidden Door. Since then, they have been regularly sending talent to AEW programming. Recently, AEW owner Tony Khan renewed a previously-existing partnership between sister promotion Ring of Honor and NJPW.
Will we see NJPW Strong storylines play out in ROH and/or AEW programming?
After ROH Final Battle, Khan announced the return of the Honor Club streaming service. Simultaneously, he announced the return of Ring of Honor TV.
Early last year, Khan purchased ROH from Sinclair Broadcast Group. When asked about the TV show then, he said he would clarify further after Wrestle Kingdom 17 shows.
The first night of Wrestle Kingdom 17 has passed, which featured the debut of Mercedes Mone', formerly known as Sasha Banks in WWE.
There has been no statement from Khan as of Friday evening. It's likely that the announcement could still wait until after Night Two of Wrestle Kingdom 17 concludes on January 21.
NJPW has been a long-time partner with ROH during the Feinstein/Silkin and Sinclair eras. While there may be less AEW television time dedicated to ROH storylines going forward, there could still be cross-promotional storylines, especially if NJPW and NJPW Dojo talent is involved.
Furthermore, Young Lions (up-and-coming wrestlers) in the system could attract customers otherwise on the fence about subscribing to HonorClub. Featuring them could also be a boost to not only ROH, but also AEW if they're used in storylines there.
Ring of Honor TV is supposed to debut sometime early this year.
---
For more local news, follow Jake Leonard on Twitter @JakeLeonardJRN and Heartland Newsfeed @HLNF_Bulletin on Twitter.
Additionally, you can follow Heartland Newsfeed on Facebook and Reddit among other platforms. You can now follow our news updates on Telegram, Flote, and MeWe.
Support independent journalism. Become a patron on Patreon for as little as $1 a month. There are other donor options as well.
Get the latest news updates on our radio network via Spreaker, TuneIn, and other platforms.
---