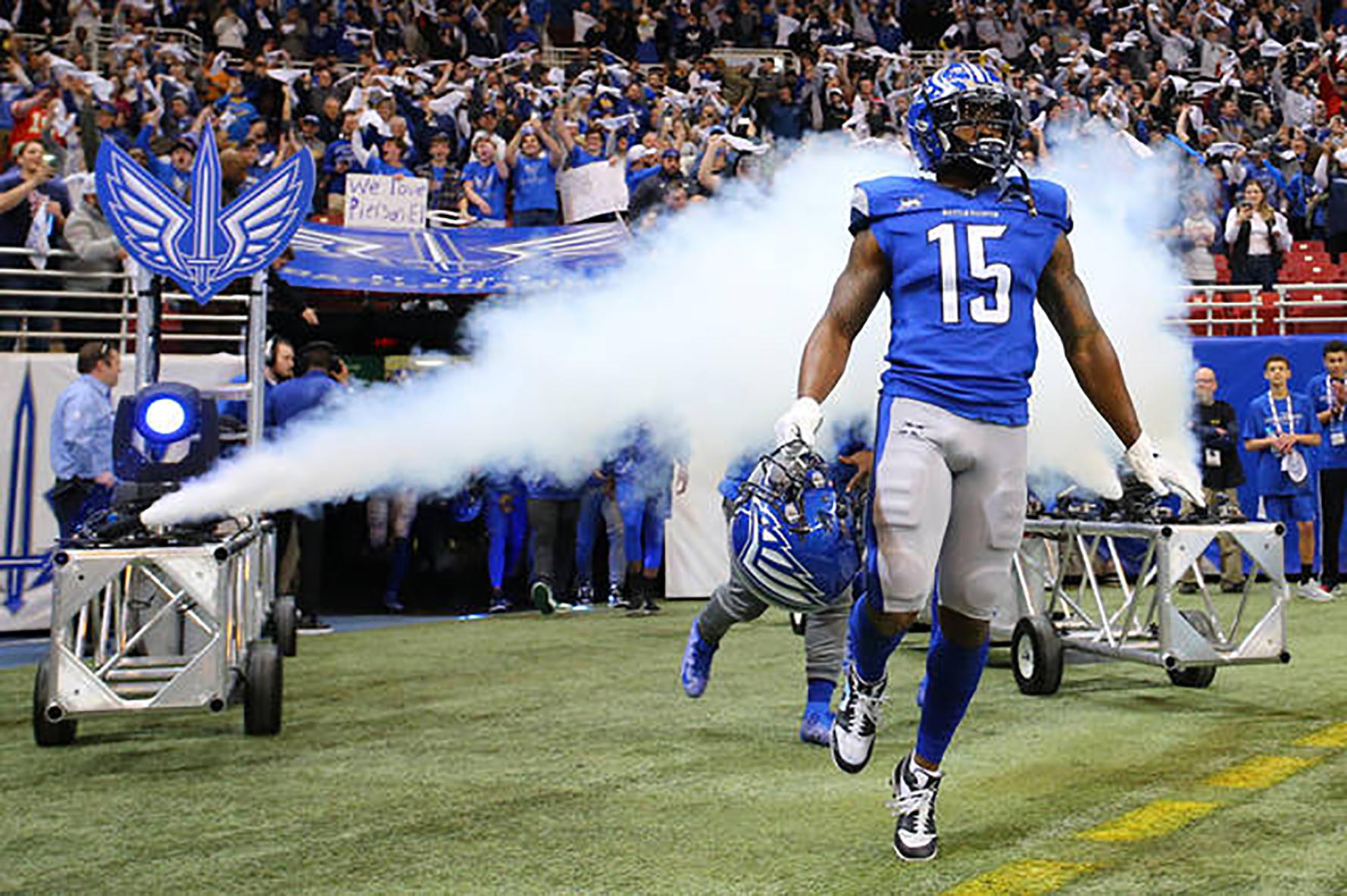 ST. LOUIS — Avid fans of pro football and the undeniable fact that Kaw Is Law officially have a date for the return of the XFL and the St. Louis BattleHawks.
The BattleHawks kicks off its 2023 campaign on February 19 against the San Antonio Brahmas. This opening weekend game will be at 2 p.m. from the Alamodome in San Antonio. This will be the first of three road games, with the next two being against the Seattle Sea Dragons and the D.C. Defenders.
The BattleHawks return to The Dome at America's Center on March 12 for its home opener against the Arlington Renegades.
XFL officials announced the 2023 schedule Thursday, according to our media partners at Ambush Sports.
BattleHawks to play in XFL North Division
The St. Louis squad will play in the XFL's North Division with the Defenders, Sea Dragons, and the Vegas Vipers.
"This is the map of what we're building for. We'll be ready to line up and get after it each week," said BattleHawks head coach Anthony Becht. "I can't wait to feel the energy of our fans when we get to the home opener and all season long. Let's fill the top!"
Disney networks to carry all 43 league games
All 43 league games — 40 regular-season games, two playoff games, and the championship game — will air on a variety of Disney-owned channels. ESPN and ESPN2 will be carrying a majority of games, with 22 games between them. FX will be airing 14 games, while ABC will be carrying seven games. All games will be streamable on ESPN+ and simulcast to 142 countries.
"Through the global scale and support of Disney and ESPN, our fans will have multiple options to access and experience the XFL across broadcast, cable, and streaming," said XFL president Russ Brandon. "With six weeks until kickoff, we are excited about our partnership and the immersive game day viewing experience that our collaboration will provide viewers."
XFL Opening Weekend
XFL Opening Weekend will kick off on Saturday, Feb. 18, with the Arlington Renegades hosting the Vipers at Choctaw Stadium on ABC starting at 2 p.m. local time.
 
ESPN will also televise the 2023 XFL Playoffs, which will take place on the weekend of April 29-30. The game will be simulcast on ESPN2 and ESPN+. The XFL Championship game is set for Saturday, May 13, at 2 p.m. local time on ABC and streamed on ESPN+.
The complete 2023 schedule for the St. Louis BattleHawks is below.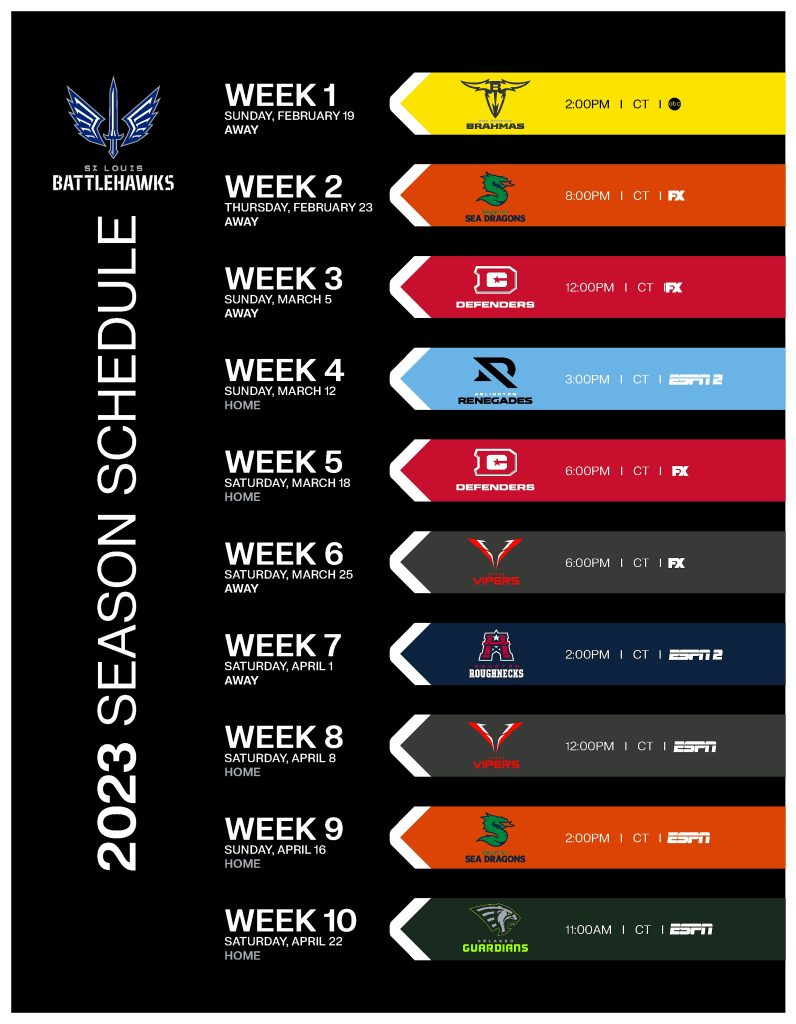 ---
For more sports news, follow Jake Leonard on Twitter @JakeLeonardJRN and Heartland Newsfeed @HLNF_Bulletin on Twitter.
Additionally, you can follow Heartland Newsfeed on Facebook and Reddit among other platforms. You can now follow our news updates on Telegram, Flote, and MeWe.
Support independent journalism. Become a patron on Patreon for as little as $1 a month. There are other donor options as well.
Get the latest news updates on our radio network via Spreaker, TuneIn, and other platforms.
---