(
Public News Service
) — 2021Talks — 
School shootings jump sharply in 2021; a federal court dismisses antitrust cases against Facebook; the U.S. case against Julian Assange weakens; and President Biden meets with Israel's outgoing president. Listen Live:
https://www.heartlandnewsfeed.com/listenlive
Follow us on social media Facebook:
https://www.facebook.com/hlnfradionetwork
Twitter:
https://www.twitter.com/HLNF_Bulletin
Instagram:
https://www.instagram.com/heartlandnewsfeed
Mastadon:
https://liberdon.com/
@heartlandnewsfeed Discord:
https://discord.gg/6b6u6DT
Support us with your financial support Streamlabs:
https://streamlabs.com/heartlandmedia
PayPal:
https://www.paypal.me/heartlandmedia
Square Cash:
https://cash.app/
$heartlandnewsfeed Patreon:
https://www.patreon.com/heartlandnewsfeed
Crypto via 1UpCoin:
https://1upcoin.com/donate/heartlandmedia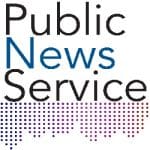 Illinois News Connection, a service of Public News Service, covers a broad range of issues with a focus on social services, growth, health care, environmental issues and state government. This coverage is made possible by funding from grants and contributions from individuals, non-profit and non-governmental organizations and foundations with an interest in seeing more news coverage on these and other subjects.