Ed Farmer, the radio voice for the
Chicago White Sox
, has died. He was 70 years old. Farmer had been in poor health. He actually missed the end of the 2019 season due to medical problems. The Chicago native was the fifth-round pick of the Cleveland Indians in the 1967 MLB Draft and made his debut with them in 1971. From there he would go to Detroit, Philly, Baltimore, Milwaukee, and Texas before joining his hometown White Sox in 1979. He pitched in 370 games in all. All but 21 of them he was coming from the pen. He posted a career ERA of 4.30. Farmer was better known as the radio voice for the White Sox, a role he first assumed in 1990. In 1991 he served as a special assistant to Sox general manager Ron Schueler but was back in the booth for good in 1992. 2020 was set to be his 29th season calling Sox games. In 2004, both Farmer and broadcast partner John Rooney were named the best radio team in the American League by USA Today.
We mourn the death of Ed Farmer who passed away Wednesday night. Farmer worked as a radio broadcaster for the Chicago White Sox for nearly 30 years, played 11 seasons in the major leagues, including three with his hometown White Sox, and was a strong advocate for organ donation. pic.twitter.com/wx7itjfEYk

— Chicago White Sox (@whitesox) April 2, 2020
This article cites information from the Chicago White Sox and MLB.com and additionally was previously published on Midwest Sports Network.
---
For more sports, news, and entertainment, follow us on
Twitter @MWSNsports or like our page on Facebook. 
Additionally, follow Heartland Newsfeed on Twitter @HLNF_Bulletin and like our page on Facebook.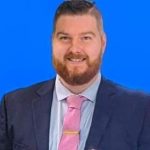 Gabriel Schray is an editor and contributing writer for Heartland Newsfeed and the editor-in-chief of Midwest Sports Network. He is one of the top up-and-coming sports play-by-play broadcasters in the United States. He is currently the voice of Adrian College Athletics, where he calls football and hockey. You can hear Schray on ACSN, ACTV, WVAC, BCSN 1, BCSN 2, BCSN Now, JTV Jackson and more. Professional portfolio: GabrielSchray.com