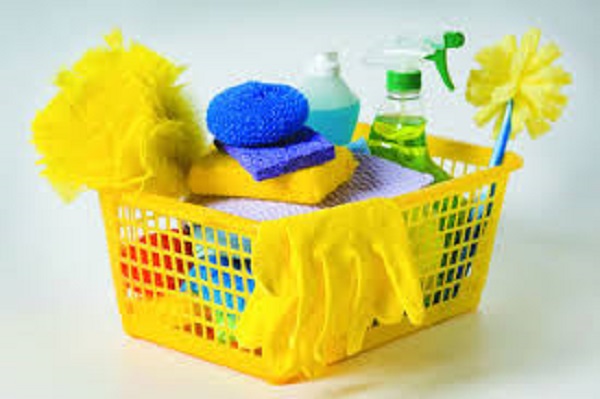 At lunch a few days ago, my friend Tom said he and his wife planned a "spring cleaning" weekend. What a waste of two days! But after I got home, I researched the subject.
Actually, this annual ritual is older than athlete's foot. Even primitive tree dwellers cleaned their nests each April by sweeping away dead branches, poisonous snakes, and out-of-fashion animal skins.
So, I wrote down a few suggestions to help speed through this horrible chore.
Wear old clothes, because cleaning can get dirty. (Antique clothes may be defined as "something older than atelegraph.")
To energize, play upbeat music. My favorite work songs include "My den is dirty but my mind is clean," and "The kitchen window's grimy, and it's givin' me a pane."
Get rid of clutter, unless Clutter is the name of your gerbil. Remember that old poem: "A clean room leads to joy among us. A dirty room welcomes Mr. Fungus."
Prioritize tasks by listing projects. My agenda includes :(a) Discard insect collection currently in sock drawer. (b) Buy shower curtain to match shower cap. (c) Check behind couch cushions for coins, folding money, and unpaid bills.
Remove musty room smells by opening windows. (I successfully removed a musty personal smell by using a product called "deodorant.")