Gas prices, once again, are on the rise and it's causing problems for international superpowers and individual drivers alike. According to data company Inrix, the typical American commuter not only wastes 42 hours in traffic each year, but an astounding
$1,400 in gas expenses
. The U.S. daily national average for regular gasoline is now $2.81 per gallon, up from about $2.38 per gallon a year ago, according to Oil Price Information Service. Across the country, 16% of gas stations are charging
more than $3 per gallon
(AAA).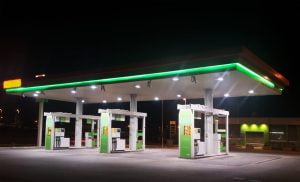 "This will be the most expensive driving season since 2014," said Tom Kloza, co-founder and global head of energy analysis for Oil Price Information Service. "[Crushing inventories are] about 21 million barrels compared to numbers that are closer to 55 or 65 million barrels in the last couple of years, so you could have a squeeze between now and when the September West Texas Intermediate contract expires." In order for commuters and the average traveler to combat these extremely high gas prices, there are plenty of individual initiatives people can take. Traveling by motorcoach, for instance, is a much more efficient option than driving individual vehicles. In fact, motorcoaches are actually
three times more efficient in reducing CO2 output
when compared to commuter rail, and five times more efficient than transit buses. As far as the oil market is concerned, the global transport of oil remains key. According to CNBC, U.S. sanctions against Iranian oil are due to go back into effect in early November. These sanctions could take more than
a million barrels of Iranian oil out of global circulation
, subsequently pushing oil prices even higher. According to Oil Price, there are
four main chokepoints
around the globe that are vital to the current oil trade:
Strait of Hormuz — The most important chokepoint in the world sees approximately 19 million barrels per day of oil traffic. The U.S. Navy patrols this area because of its strategic importance.
Strait of Malacca — This chokepoint is located between Indonesia and Malaysia, which sees 16 million barrels per day of oil traffic. China, which is the largest oil importer in the entire world, has an interest in seeing uninterrupted tanker traffic through this Strait.
Suez Canal and SUMED pipeline — Egypt's Suez Canal is another historically crucial chokepoint. This area connects the Mediterranean Sea to the Red Sea, the two routes accounting for nearly 9% of the world's daily seaborne oil (5.5 million barrels per day).
Strait of Bab el-Mandeb — This narrow canal is located between the horn of Africa and the Middle East, connecting the Gulf of Aden and the Red Sea. The majority of the oil that passed through the Suez Canal needs to first be passed through the Bab el-Mandeb.
There are dozens of other important chokepoints, but these are crucial. An outage at any one of these locations, even for a brief period of time, has to potential to force incredibly steep oil prices.