Experts are warning that construction companies are at risk of a health and safety nightmare if they do not have the right measures in place. Falling short on health and safety requirements could result in a company being hit by lawsuits with huge amounts to pay in damages. Businesses in this sector must be aware of the risk and steps that they can take to mitigate the danger or potential nightmare here.
A nightmare no construction company wants to face
COVID-19
COVID-19 is still a concern today. It is important not to overlook the dangers that it can cause for a business. Construction teams must have the right safety measures in place. Businesses should consider implementing a vaccination requirement to avoid team members getting sick. (However, keep in consideration if it is even worth it since local economies are open once again in most of the world.)
Faulty equipment
A leading cause of accidents on construction sites is machinery that did not operate correctly. To avoid this issue, it is crucial that there is regular preventative maintenance of machinery on a regular basis and tagged correctly. This annual service can save a construction company from an injury or even a fatality.
Road trouble
Finally, one of the greatest risks for construction companies is arguably a road hazard. Construction businesses utilize heavy machinery and road equipment that must have proper handling. In addition to a potential threat to construction workers, they can also put the public in harm's way. Avoid these issues by warning of dangers with simple budget-friendly solutions. This includes companies like Traffic Safety Store for items such as traffic cones. The infographic below shows how traffic cones have been used throughout history to keep road users safe.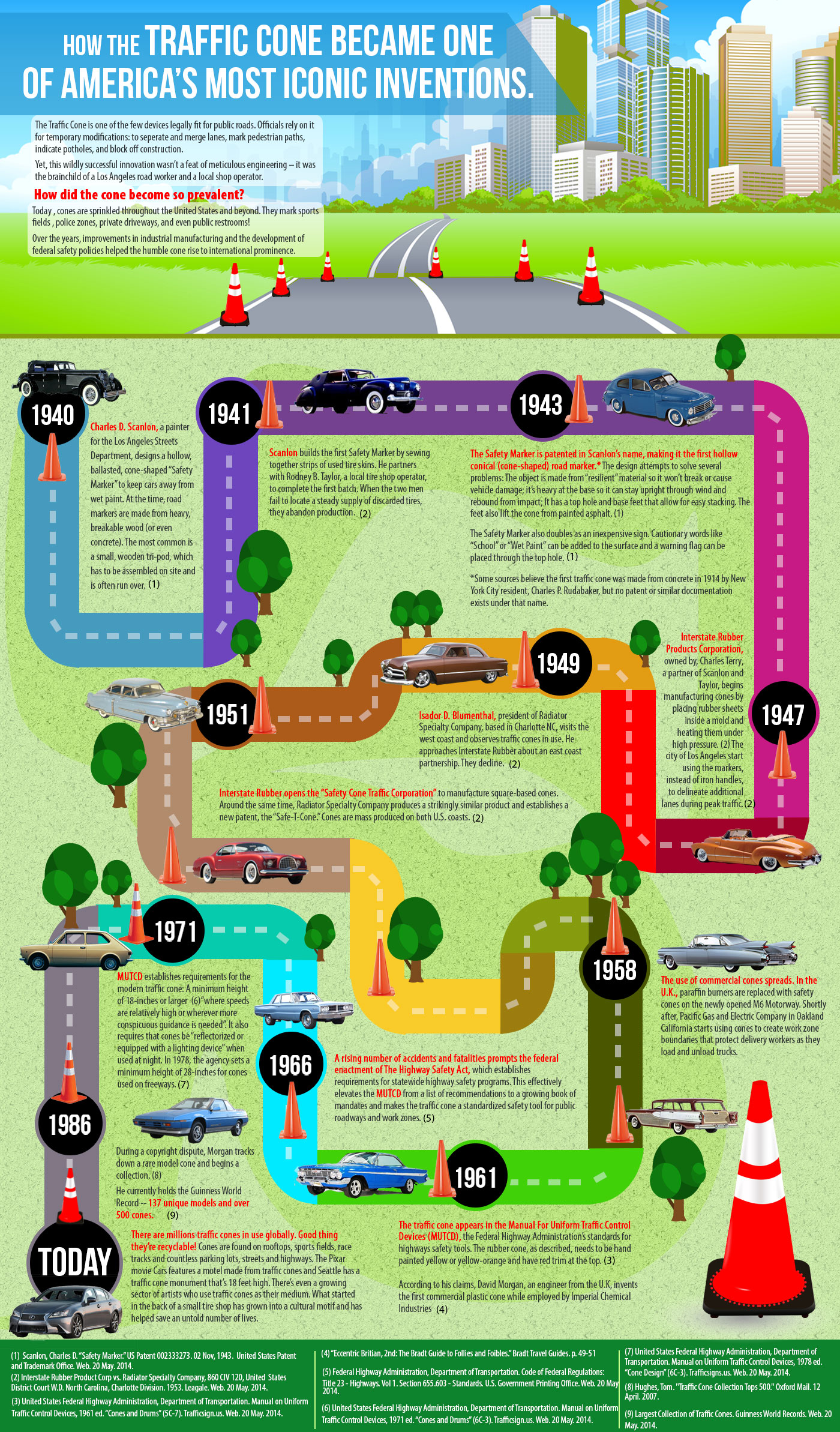 infographic design by Traffic Safety Store