Some people love to soak in style, making the tub an all-important feature they could not leave behind when designing the bathroom. In addition, its size can easily draw attention and serve as a stunning centerpiece, taking up a huge consideration of the overall bathroom design. Decorating the bathroom is mostly about working around the bathtub design. Your accessories and features must compliment it and not compete to achieve a seamless and elegant look. Here is a guideline on how to showcase the tub and use up all its glory to your bathroom's stylish advantage. Read on.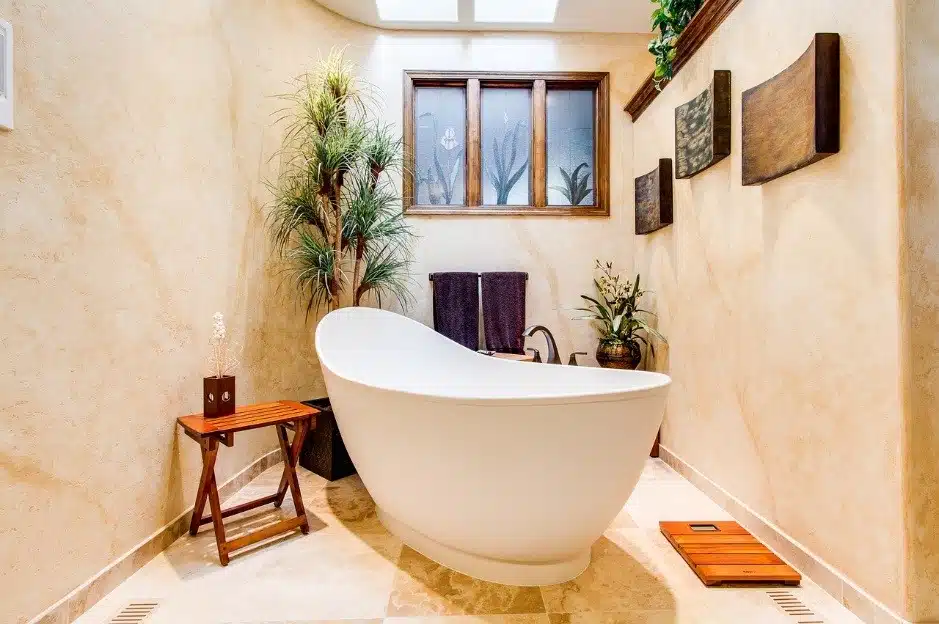 Take note of your tub's color and texture
The bathtub is a chunky bathroom fixture. To design around it, you have to take note of its colour and texture. That's how you will learn to work around the design with your creativity at play. It may also work the other way. You can pick a bathtub design according to your projected bathroom style and use that as your guideline on choosing the rest of the elements. Although most tubs are white, you can also find astonishing pieces in black matte or even wood. Bathtubs are also available in a handful of different sizes, shapes, and styles to suit every yardstick for elegant comfort.
Walk-in baths
may have become significantly popular in recent years, but freestanding and drop-in tubs still have not lost their allures. People with limited floor space may also opt for petite bathtubs integrated into a wet room with a shower.
Create a backdrop of complementary materials
The best way to set the stage for the tub to reign supreme is to create a backdrop of materials and finishes that will complement the tub's design. You can either work with a match or the art of contrast, keeping the spotlight fixed on the tub. The key is to achieve a well-balanced look. If the tub is all-white and traditional, you could enhance its appeal by adding a touch of wood and other natural elements to your bathroom design. For example, invest in all-wood cabinetry or bring in some greenery in the form of indoor plants. Plants offer an excellent contrast that sets the mood for a luxurious bath. Another great way to highlight the tub is by blending it into the wall and floor coverings. Get sleek floor tiles and wall coverings in patterns that will put your personality forward for a plush contemporary design.
Pick the right fittings
You can introduce a whole new level of bathroom sophistication by choosing the bathtub fittings carefully. If you think the fixtures that came with your unit do not agree with your bathroom style, you can liberally shop for something that will work. Bathtub fixtures are available in a variety of designs and finishes to match every style. Having a bathtub is a blessing of functional beauty. You can use it as a focal point of your bathroom design and make it a sufficient centerpiece with a few smart tricks.
Conservative | Gay | Pro-@Israel | Pro-Life | For Business Inquiries or Tips: eslyder92@gmail.com