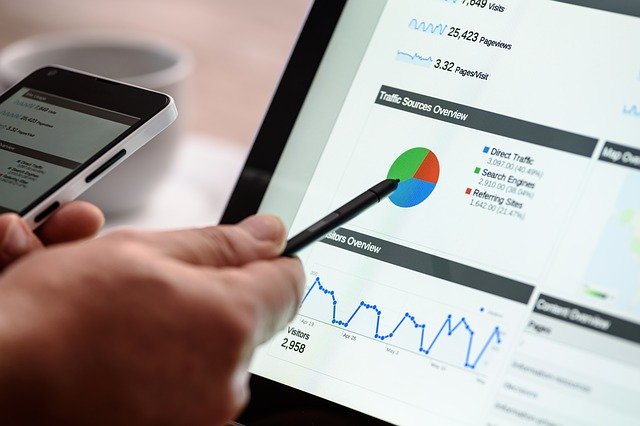 The COVID-19 pandemic has led to an unprecedented time in our lives. Virus attacks in the recent past were not so widespread and uncontrollable. Only the 1918 Spanish Flu days are comparable to the present healthcare emergency.
Hospitals are brimming with patients, and healthcare professionals are under continual stress. Thus, many places across the globe are under lockdown, and people need to follow strict physical distancing measures. Working from home, virtual classes, and online shopping have become norms of the day.
There is a growing sense of insecurity among people. Boosting health and saving money is a priority for most of us. At the same time, in a volatile economy, businesses cannot avoid losses. But it does not imply that you have to close and wait until the situation improves. 
With lockdowns and restricted movements, the world is getting closer to the internet like never before. Now all those businesses that worked only on physical places and had only face-to-face interactions have to come online. Moreover, employees should be able to work remotely whenever possible.
Providing such facilities also demand online infrastructure. Thus having a website alone is no longer sufficient in the present scenario. Below we explain the steps that the entrepreneurs need to take for a smooth online transition and success.
Provide easy-to-use interfaces
Many people are at home and multi-tasking. They might need to cook, take care of children, and do office work. Amid all these activities, prospective customers might reach your website, mobile apps, or social media pages.
So, we have to ensure that viewers navigate through the pages comfortably. Ensure to find out what is a pillar page, and include it on the site. In these pandemic times, people may not be eager enough to call customer services for inquiries.
So, the content and structure of the application have to be clear, complete, and engaging. There should not be any loading issues or broken links. 
Specify changes due to COVID-19 clearly
Businesses may not be as usual in the COVID times. The working hours for inhouse staff may be limited, and there can be delivery delays. You will have to take up additional safety measures too. You may not be able to accept cash due to safety concerns, have location-wise restrictions, etc.
Some businesses might make changes in return policies. Rather than emailing the changes to customers or letting them know after they make a purchase, you should have an announcement banner, FAQ page, or pillar page. It shows your transparency and helps to gain the customer's trust.
Get the right PPC strategy
Pay per click ads at the time of the pandemic does not seem to fit in. After all, everyone is in a cost-cutting mood. But, we have to remember that people are turning to the internet for their daily needs.
People believe that getting things door-delivered is safer than hitting shops. Moreover, industries like packaging, OTT platforms, online education, healthcare essentials, and home needs pick up. For example, one is likely to buy a cozy laptop table or indoor games for children now. Similarly, the supply chain needs of B2B industries might rely more on online resources. 
But one has to adapt and adjust quickly to the response of the PPC campaigns. If the initial traction is not satisfactory, then it might not become better in the future too. Therefore, it is advisable to dump such ad campaigns.
For industries that are not doing well, like travel, hotels, and hospitality, it is time to build customer relationships. You are likely to know what they want once the pandemic gets over or partial easing. In this way, you can keep in touch with prospective customers.
Bang-on with social media
With most of us restricted inside four-walled rooms, social media is the place where we meet friends, chat, and even have a virtual party. Therefore visibility and engagement in the various online platforms are a must for every business today. You can post about the safety precautions that you are taking in your office premises or manufacturing units.
Similarly, posts on how to help society are popular now. You could encourage the customers to come up with feedback or suggestion videos. If your products are selling fast, a post on stocks available is required. You could give a daily update.
Companies are also coming up with small tasks for social media users, and trending it with hashtags. For example, now we have #SafeHands, #See10Do10, #StayHome, etc. Be careful with visuals in social media. Ensure that they are as per the government rules like social distancing, wearing masks, etc.
Go live on the Internet
Like and comments in social media may not be the same as face-to-face interactions with customers. Even the buyers have a similar feeling too. It is nice to have a chatbot feature on the website. You could allow people to book virtual appointments and have one-to-one meetings through tools like Skype, Zoom, Google Meet, etc.
The more people stay at home, the more video content they consume. Short-form videos are capable of capturing people's attention better. So, rather than photos with added content, companies are going for videos on social media platforms.
For businesses, video streaming is a way to remove hesitations and doubts. Product demos, clarifying customer queries are more effective in video format. Gyms and yoga studios have started giving online training sessions to continue their business. B2B industries are conducting webinars and online conferences.
Harness the potential of e-commerce
In the past five years, buyers have slowly turned to the internet for shopping. Customers search for product reviews and testimonies before hitting the market. The COVID pandemic has accelerated the trend.
We are in a situation where brick-and-mortar locations are closed, or the footfalls have reduced drastically. Thus, adding e-commerce facilities on the website is a must for every business that is into selling consumer goods. Now due to lockdown, people also buy their groceries and eatables through online shops.
There are specific platforms like Mercato that suit small shops. To survive in this field, one has to be quick on delivery, and there should not be any compromise in quality. Also, one has to keep track of the inventory and remove out of stock items. It is advisable to modify the listings and content as per the trending search keywords.
Use analytics
During these turbulent times, there are a lot of uncertainties. But the ability to make timely decisions will determine the success of any business. For example, one might have to decide the inventory load to accumulate, the pricing of new online courses, network charges, or the performance of remote-working employees.
Businesses can arrive at a safe range using predictive analytics. Data-driven technologies also help us to understand the changes in consumer behavior due to lockdown restrictions. Cloud-based technologies and machine learning algorithms are useful for deciphering underlying patterns. So, you can quickly get to know the response of customers for your online marketing campaigns. 
In the current unprecedented situation, how a company reacts is essential. Its service-mindedness will stay in people's memory for a longer time. High demand in the market should not be the reason for hiking rates.
Companies should strive to tide over the current difficulties by putting efforts in the right direction. Being quick, adaptable, transparent to the customers, is the need of the hour. Also, ensure to respond to customer queries and give them time for making payments.
Create amazing digital experiences for them and delivering what you promise has to be the guiding principle now.